Giorgio Armani Spring-Summer 2015 collection
Earlier this year, 40 years after his debut, designer Giorgio Armani presented his Spring-Summer 2015 menswear collection, named 'Echos of Armani' during the Milan Fashion Week. It responds to Armani's design philosophy in creating simple wearable timeless silhouettes, a.k.a easy elegance.
Giorgio Armani Spring-Summer 2015 collection includes: belted trenches, double-breasted blazers, striped t-shirts, long-sleeve knits, pleat front trousers, cardigans in place of shirts, v-neck jersey tops and jackets, variously-cut suits.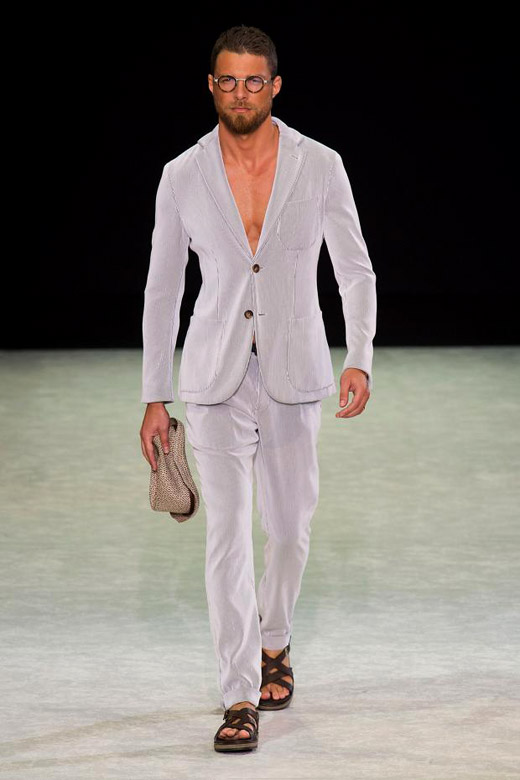 All of the garments were in Armani's beloved understated shades of blue, gray, black and white. With just a pop or vibrant red in two back to back boxy striped jackets - with just a note of vibrant red in two striped jackets.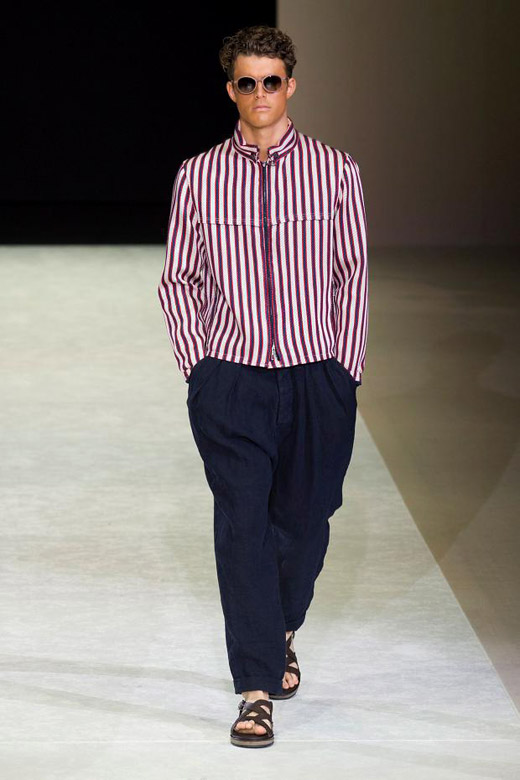 Big part of the collection were Blue suits - one of the hottest menswear trends for Spring-Summer 2015.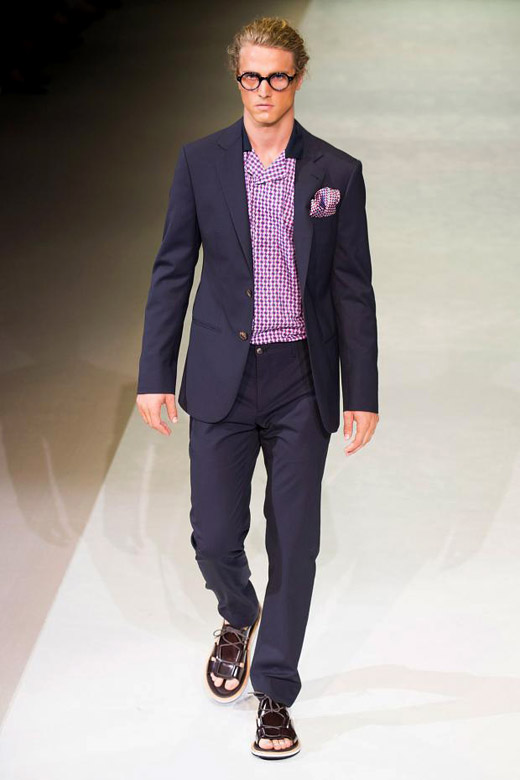 Used materials are cotton, silk, linen, technical fabric, new wool and leather.
List of accessories includes: moccasins, large leather travel bags, small suitcases, round glasses with slender metal and bone frames, broad hats.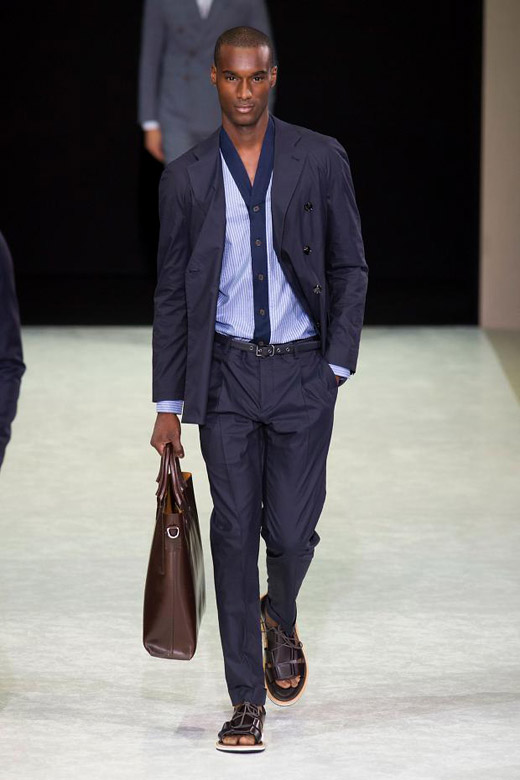 'It is a romantic collection. The hints of the past are ever-present, and there is a modern twist', said Giorgio Armani after the show.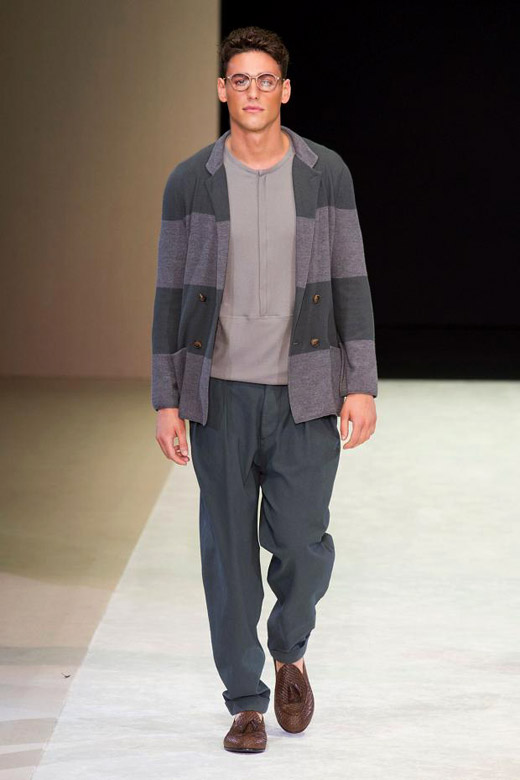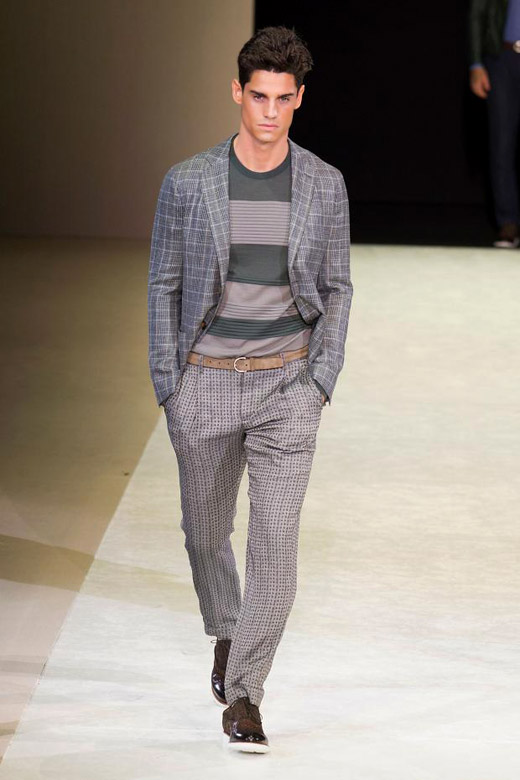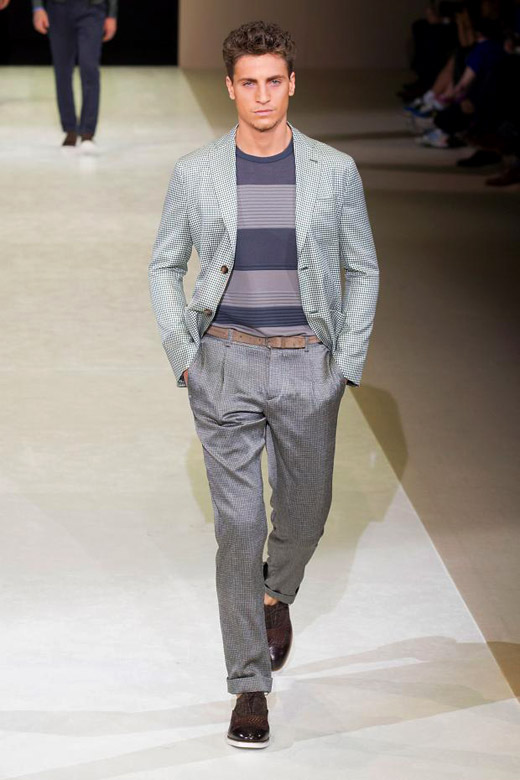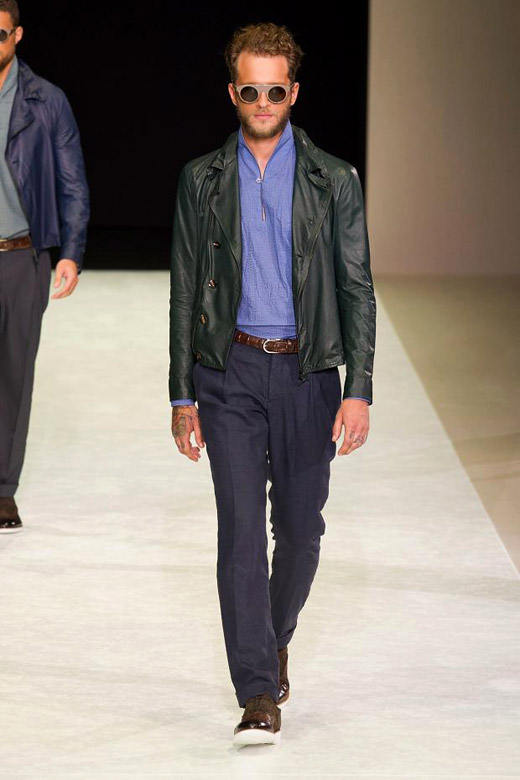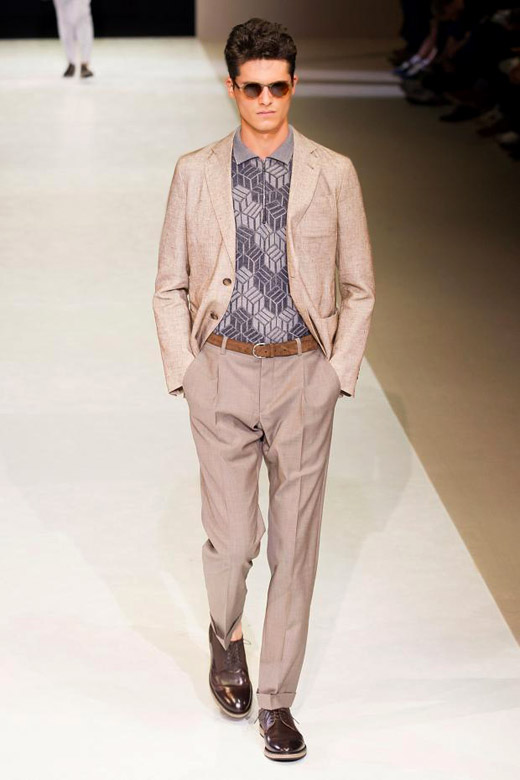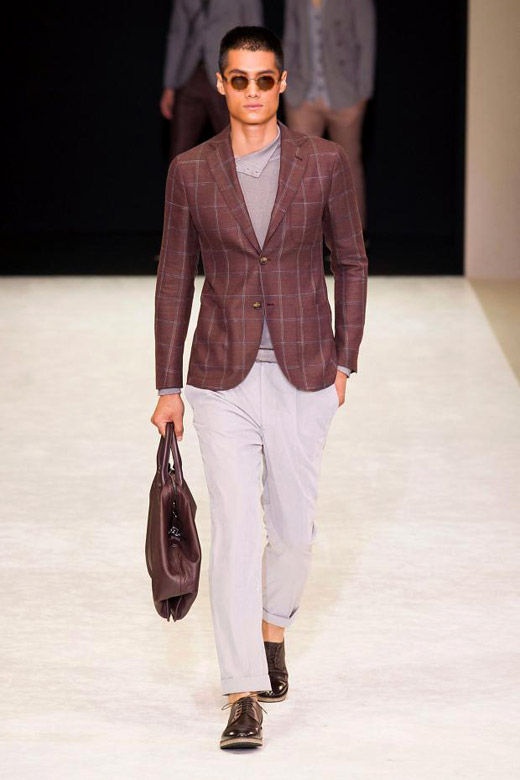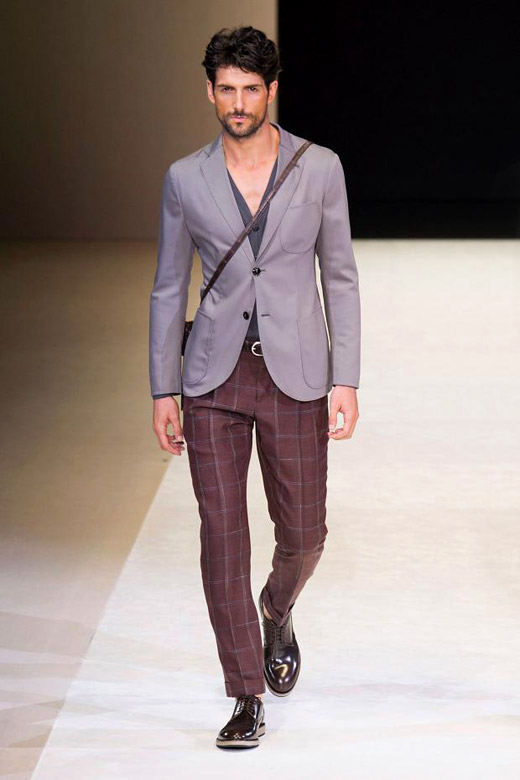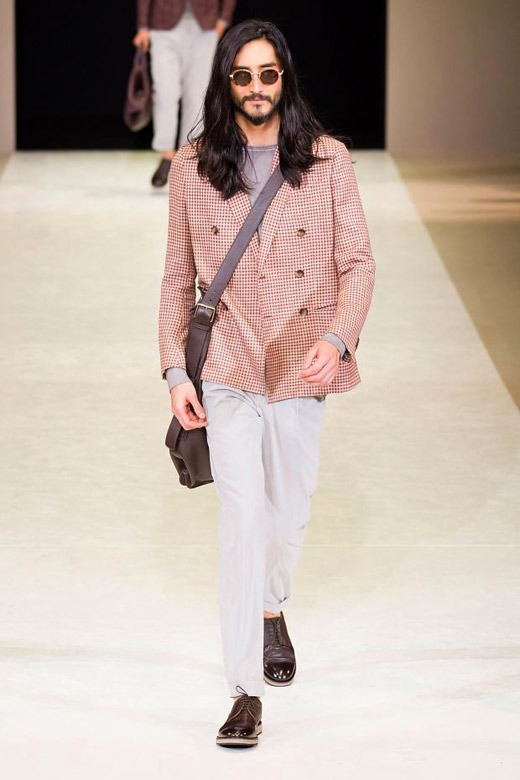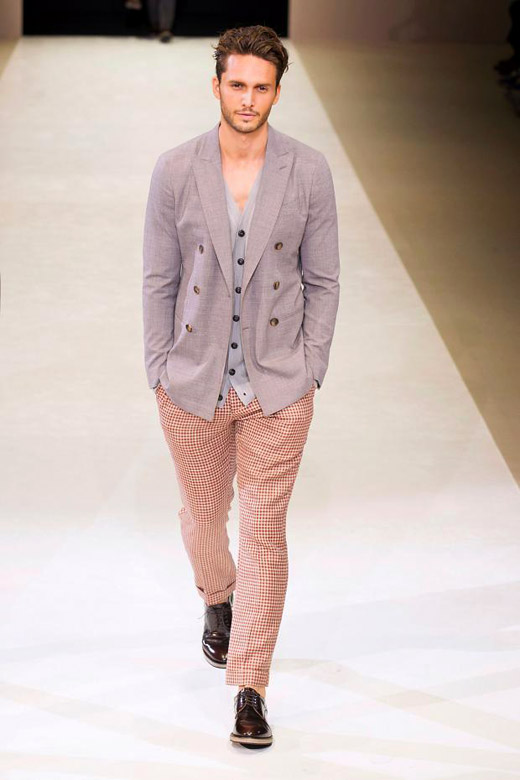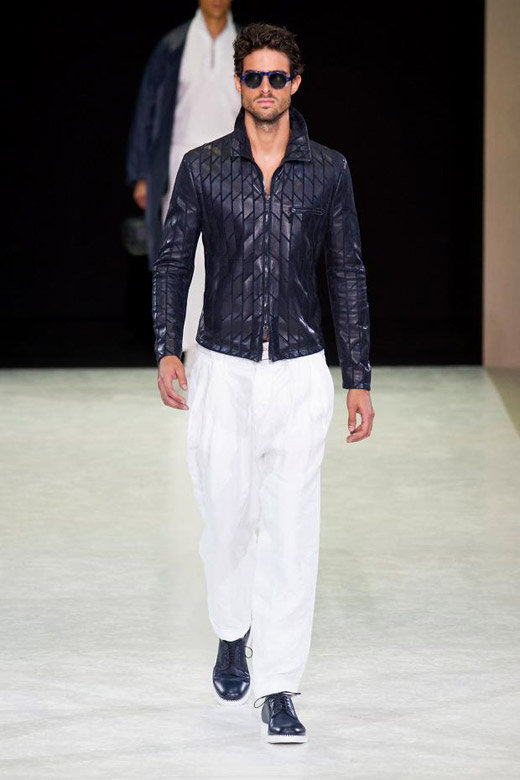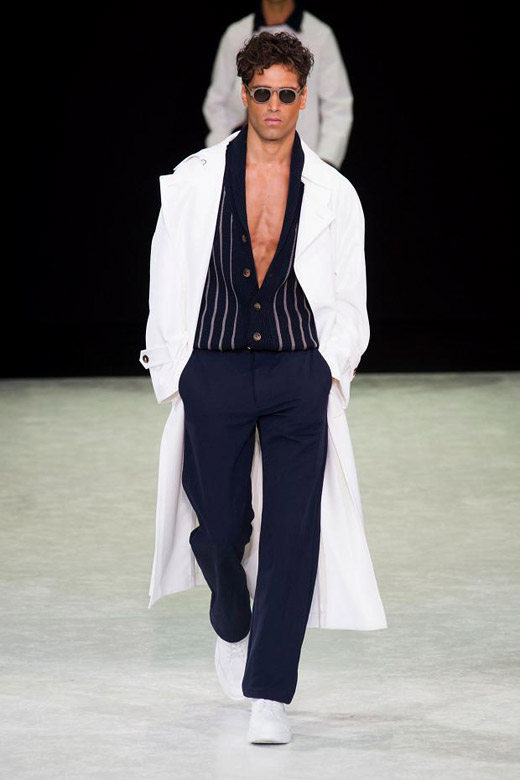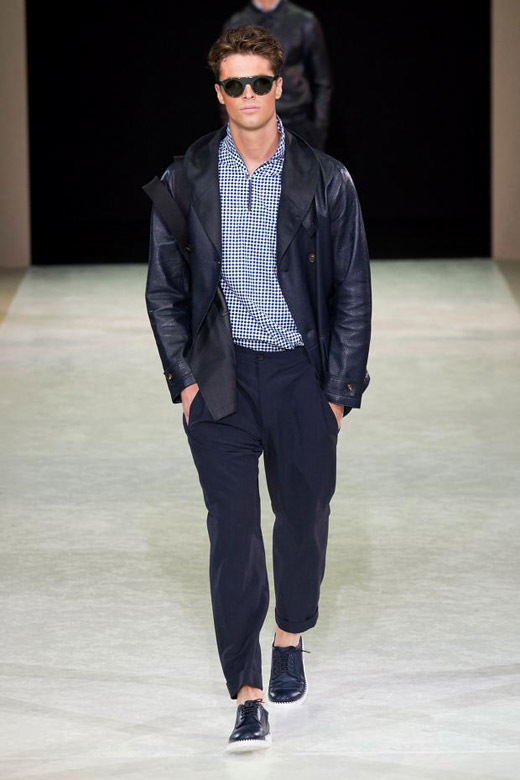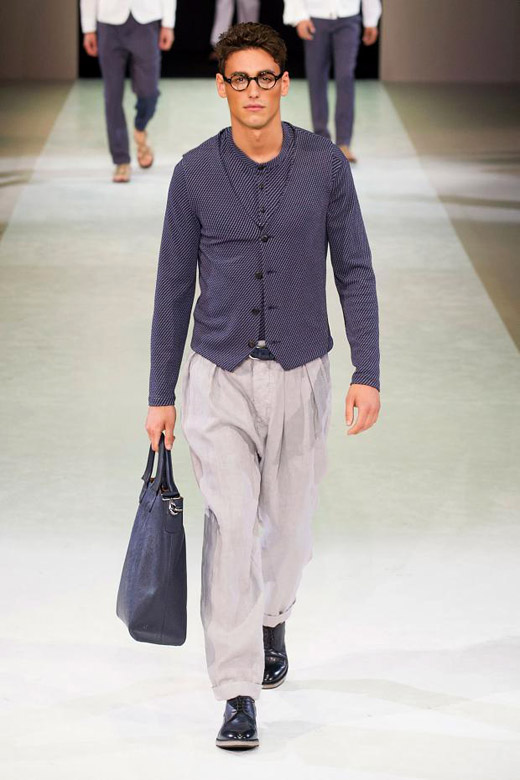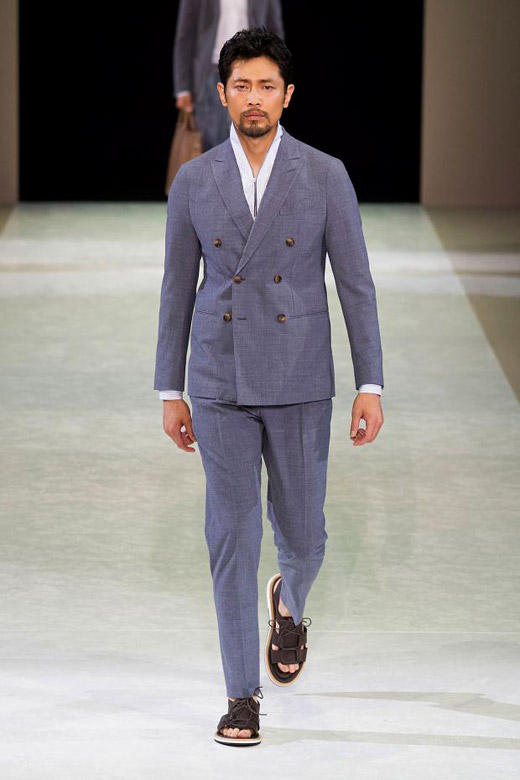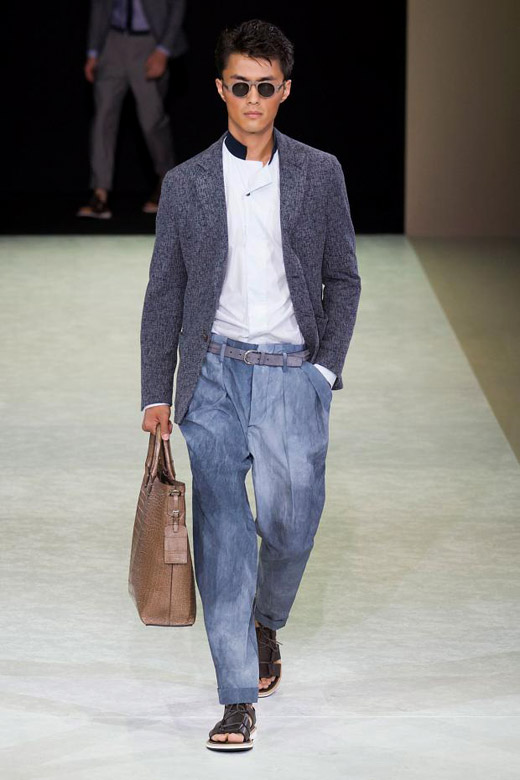 Photos: fashionising.com
Add comment