Cerruty Fall-Winter 2014-2015
Aldo Maria Camillo takes on a personal and sartorial journey, pursuing the idea of the noble soldier by encapsulating the faded charm of history in a distinctly contemporary vein. He focuses on the central theme of imperfect perfection, the defining trait of Cerruti 1881 Paris, and interprets calculated yet crucial mistakes as a sign of life and uniqueness within an extremely formal framework.
He starts from familiar styles, opting for an interpretation that is both logical and emotional. A coherently incoherent wardrobe is revealed, built upon additions of garments which retain the patina of time, following the idea of accumulation: detachable fur-lined and leather-piped interiors, collars and hoods are reminiscent of military functionalism; sleeveless jackets that double as waistcoats are piled onto other jackets; coats are layered too, revealing the quilted interiors.
Volume and length perform a delicate balancing act in a somewhat surprising range of textiles, displaying and responding to the needs of myriad lifestyles; meticulously designed combat jackets, or nobly elongated ones, are artfully constructed to allow ease of movement; they are worn over wide trouser showing a glimpse of thick socks or over impeccably tailored pants. The inside linings are so sumptuous as to be worn outside. Sportswear reaches new levels of sartorial finesse; parkas and raincoats have been re-invented using innovative shapes and fabrics. The pocket is a recurrent theme throughout, in a deliberate attempt to give a new balance to the whole look: like a patch, out of sync, placed either far too low or far too high, as if the garment was old and re-hashed. The search for perfect imperfection continues into the knitwear. Long voluminous shapes alternate with cropped boiled wool tops as micro and macro ribs mix with faded timeworn checks.
Accessories like cordovan sturdy derbies with reinforced mountain-style soles, detachable fringes and brogue motif, and a pair of protective sunglasses, complete the look. Fabrics harbour a density which can only be achieved with the passing of time: boiled wool, military felt,cashmere, double-faced wool and cashmere complement the rougher textures with finer weaves and highlight the tactile quality of the patterns and motifs, from pinstripe to dark checks. The colour-palette reveals a feeling of harmony: overriding black, energetic red, burnt brown, tobacco and mustard mix into organic compositions which time has washed away of any imperfection.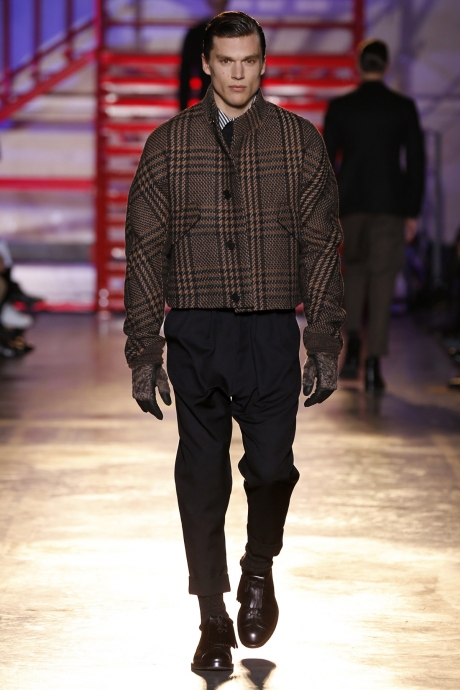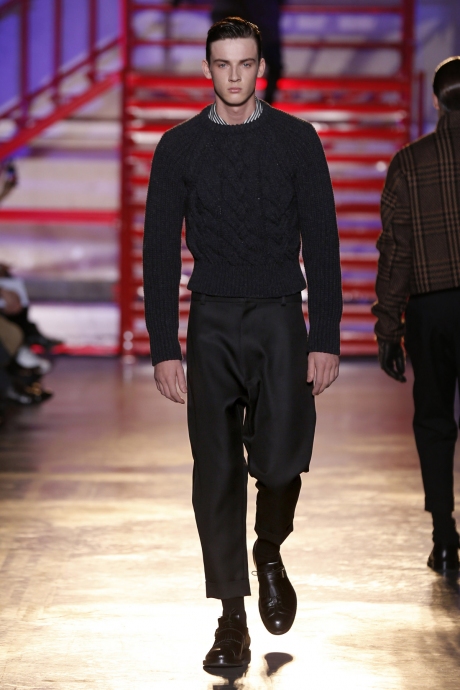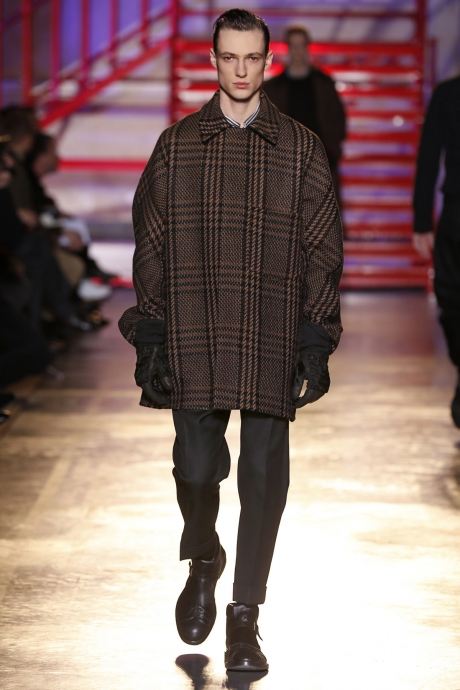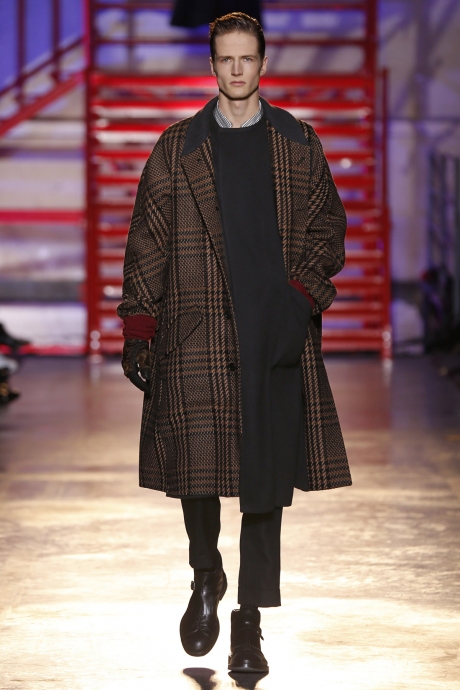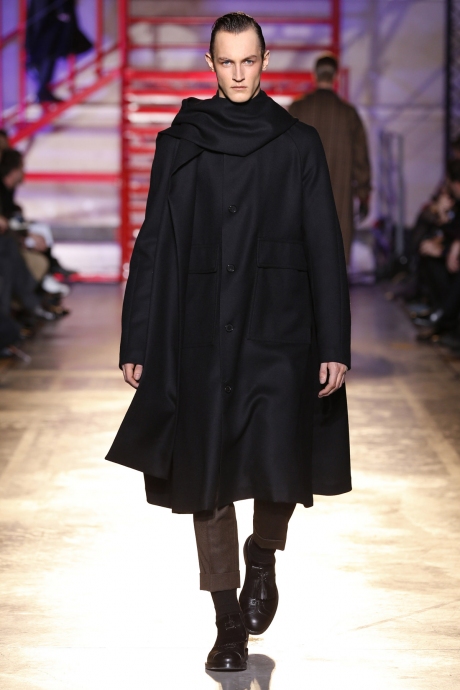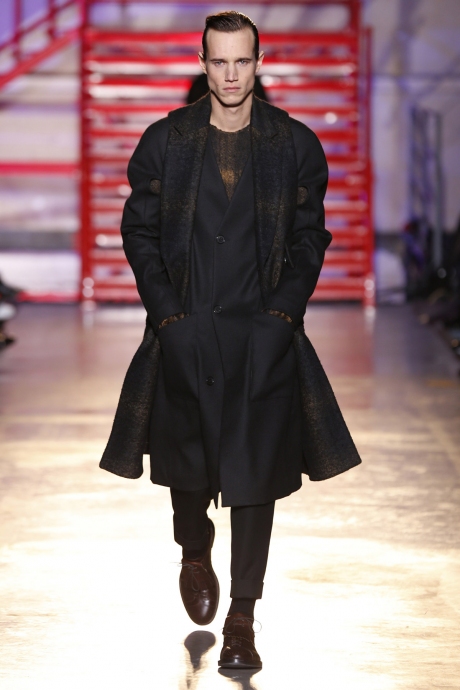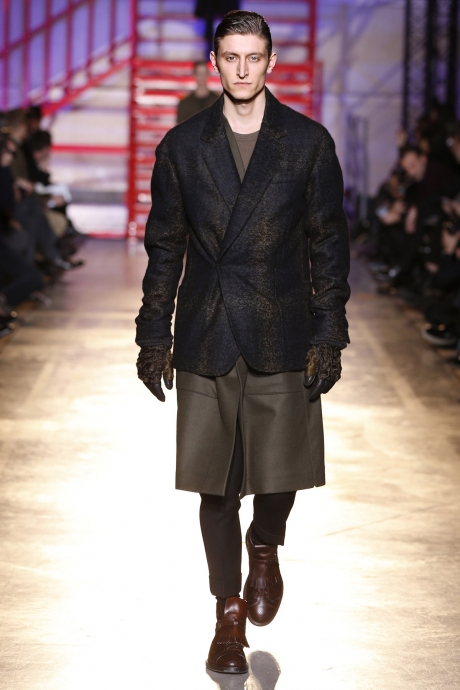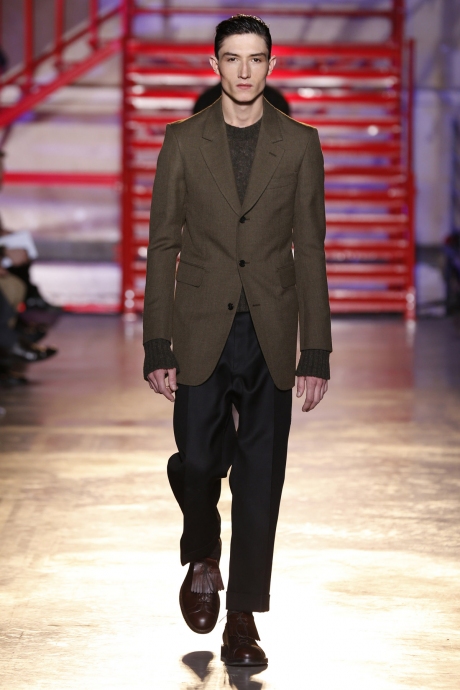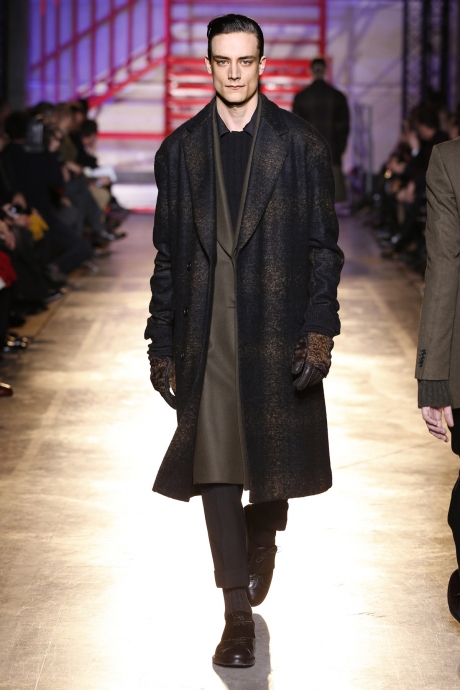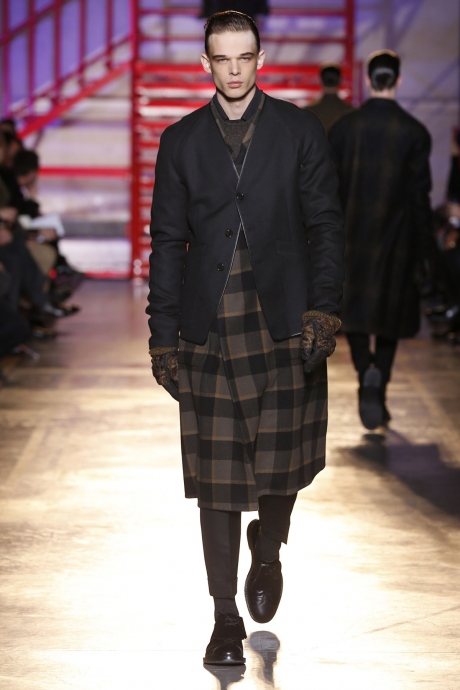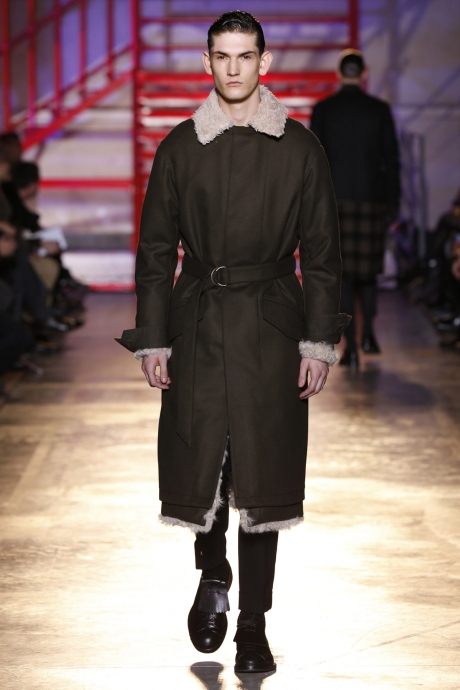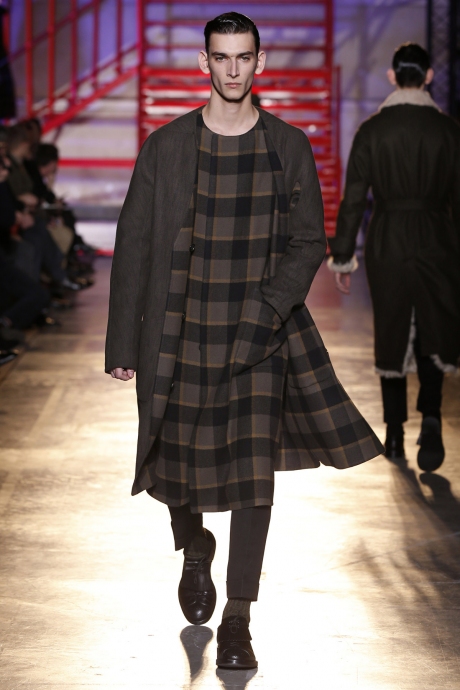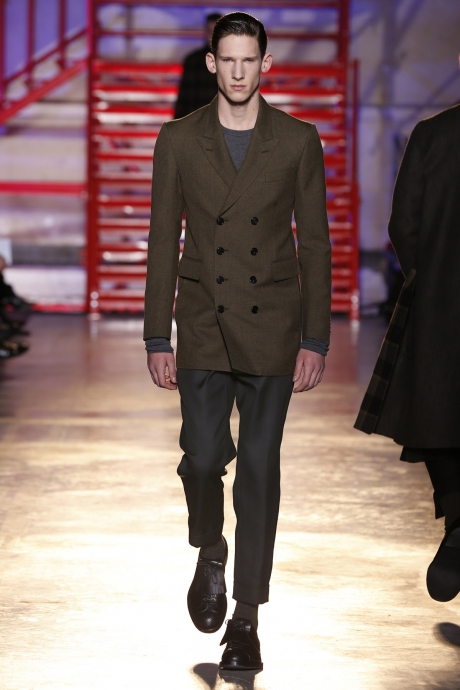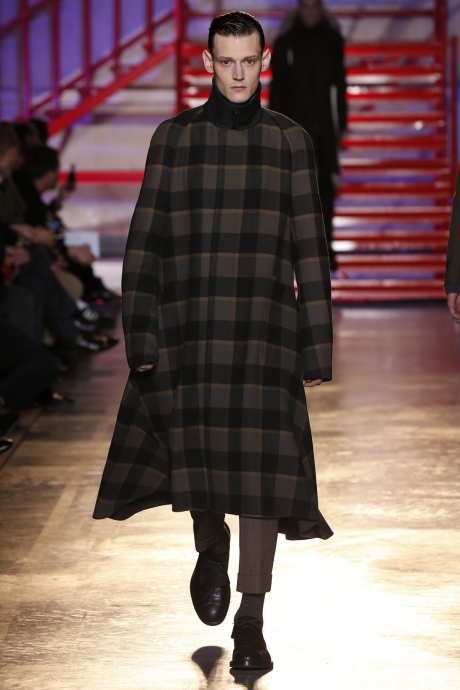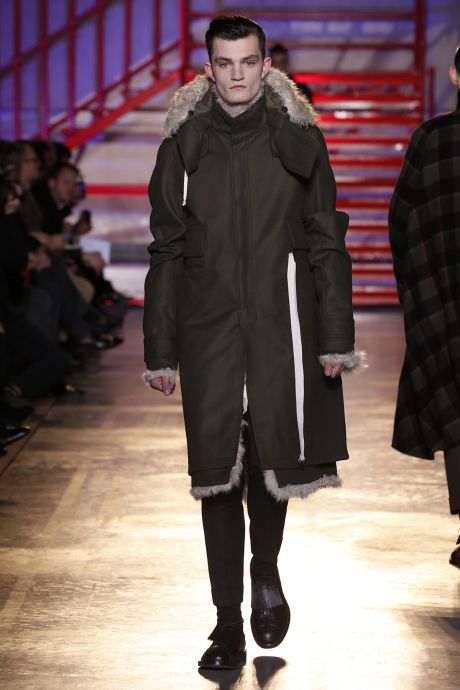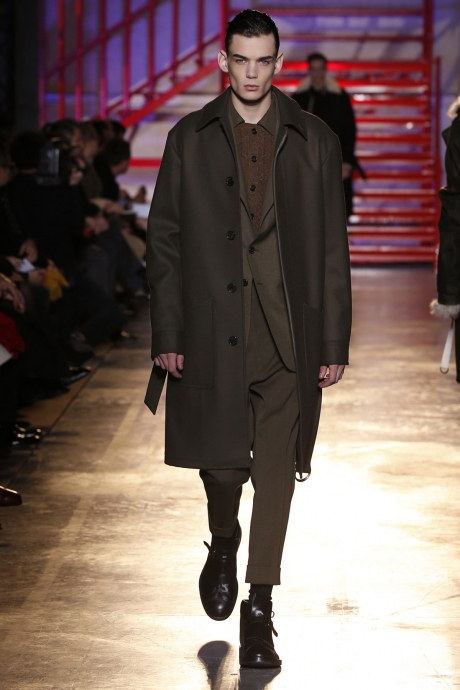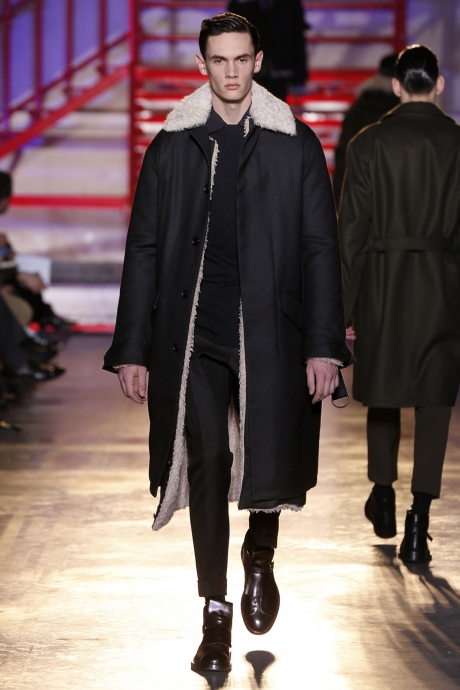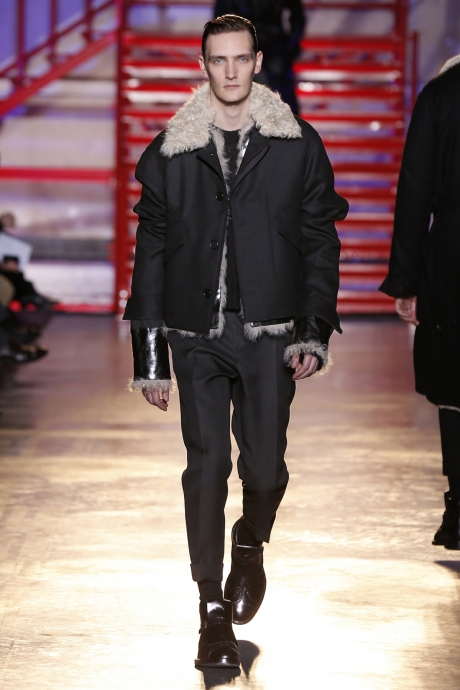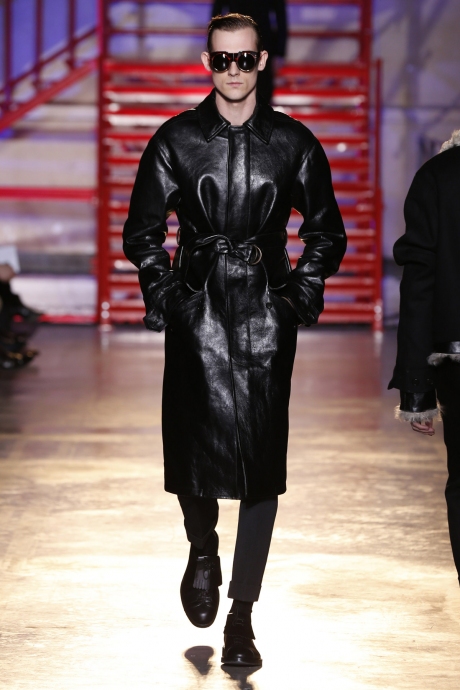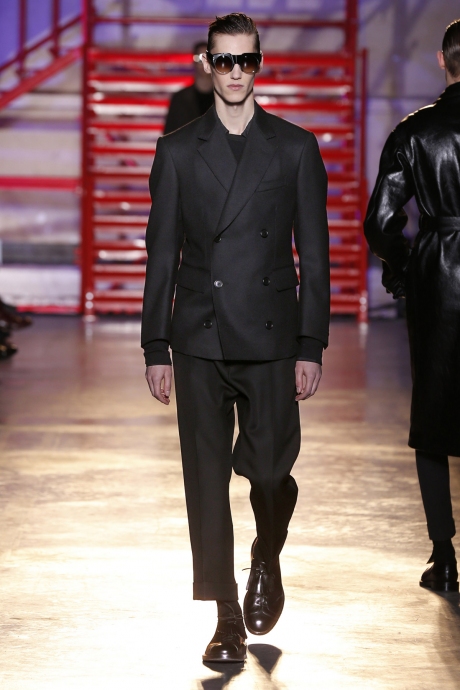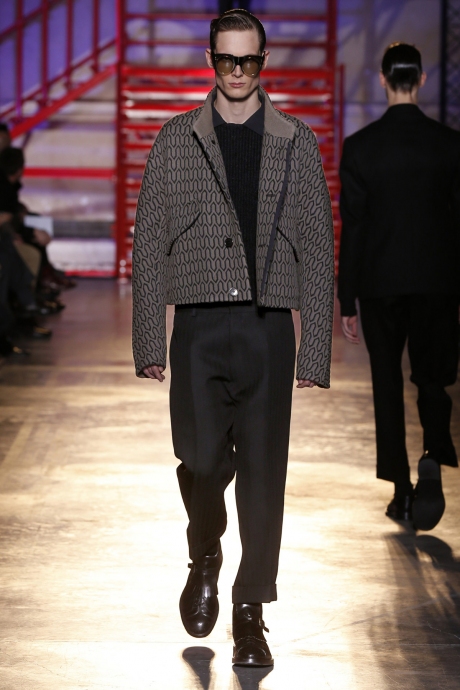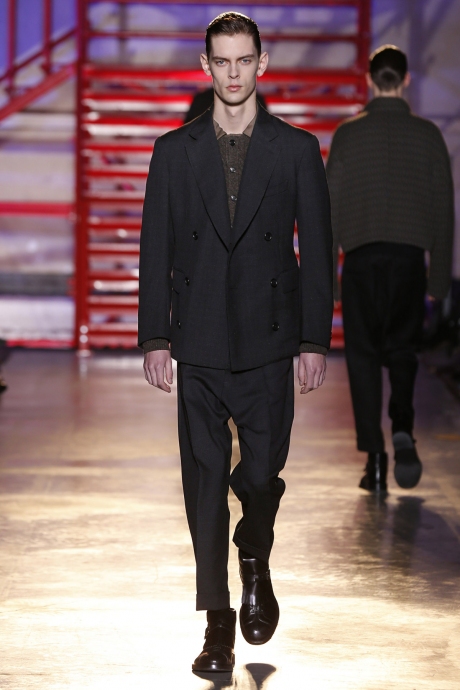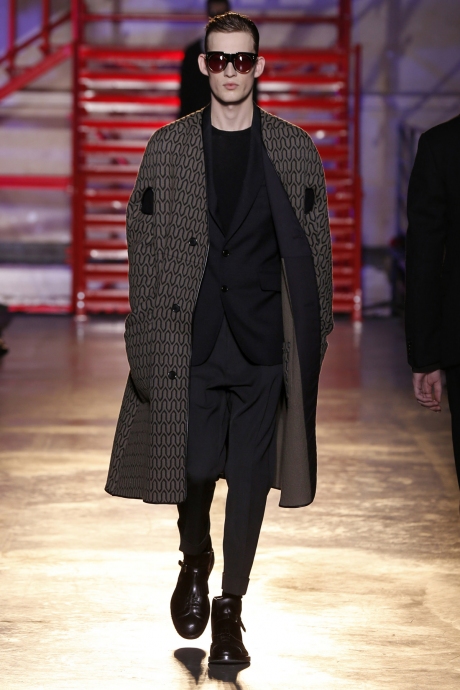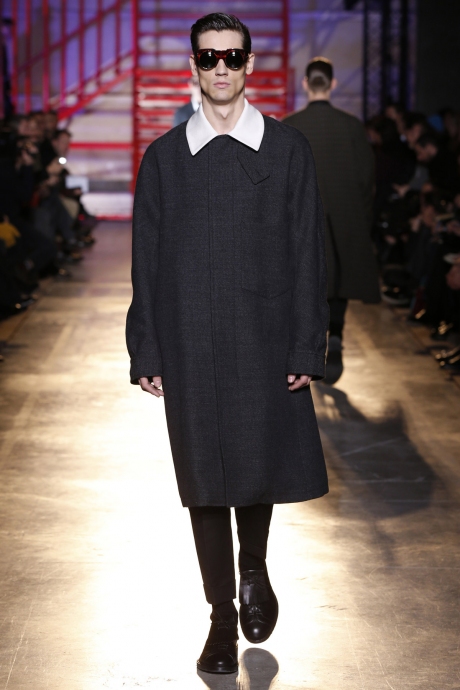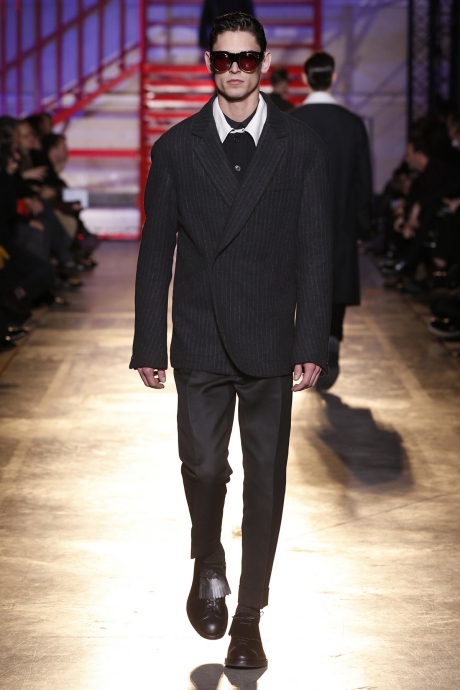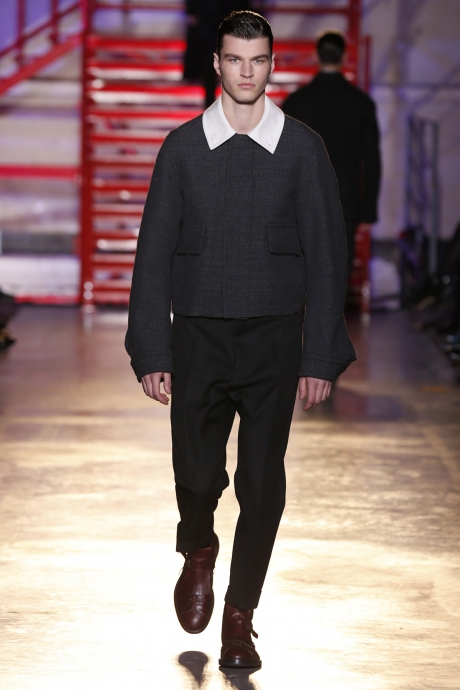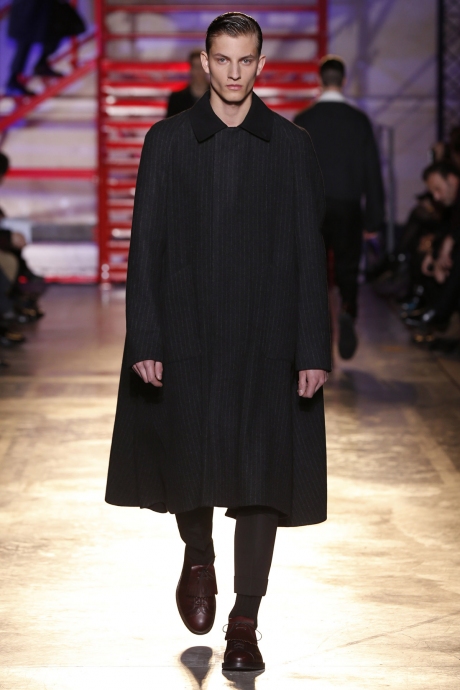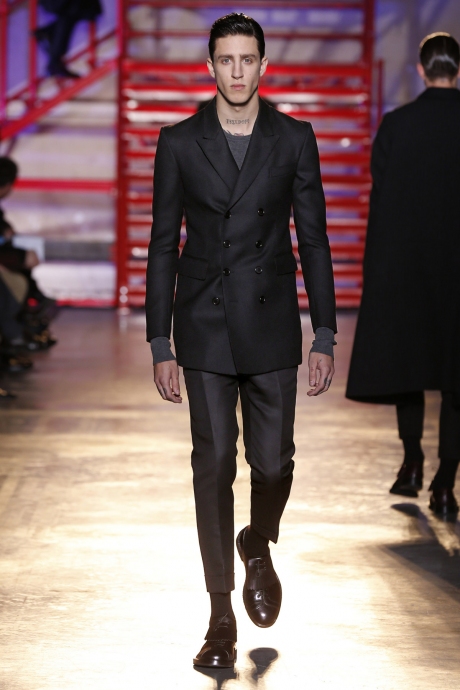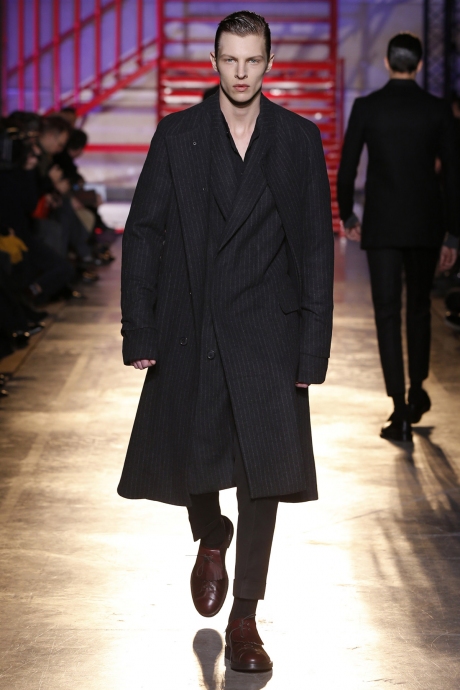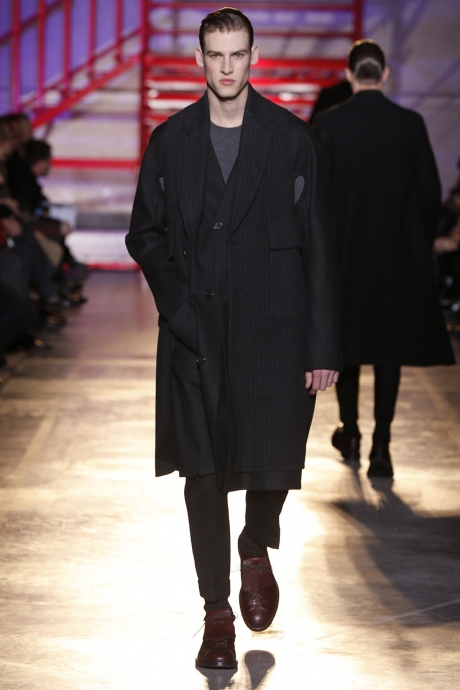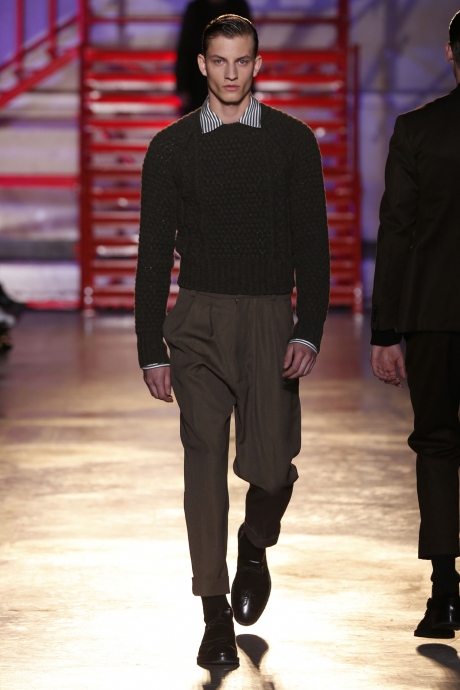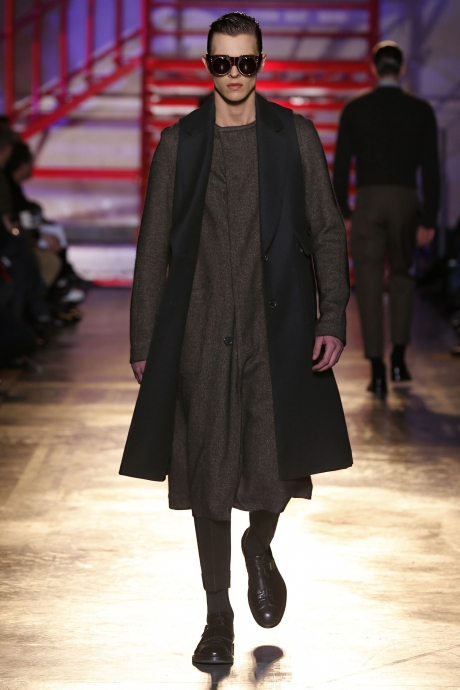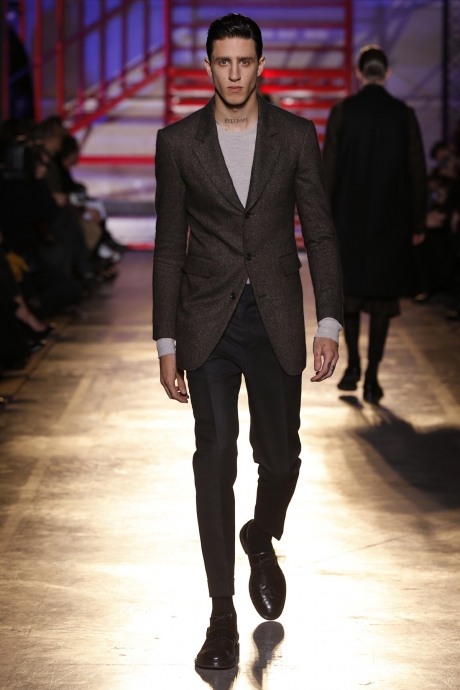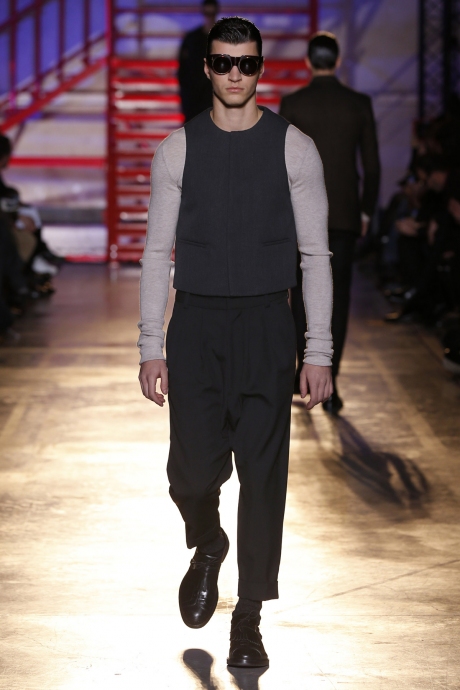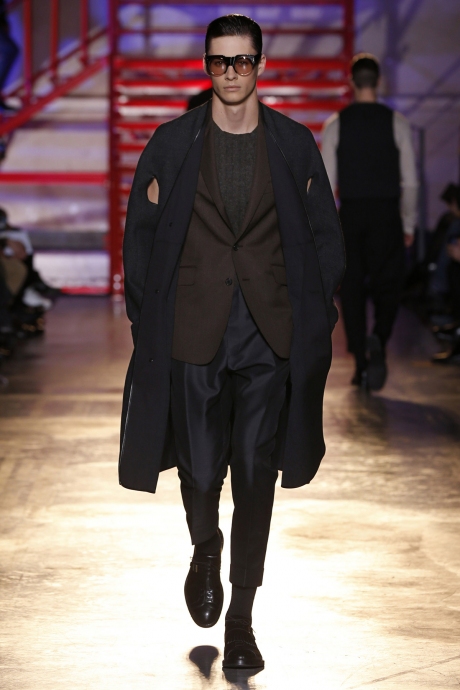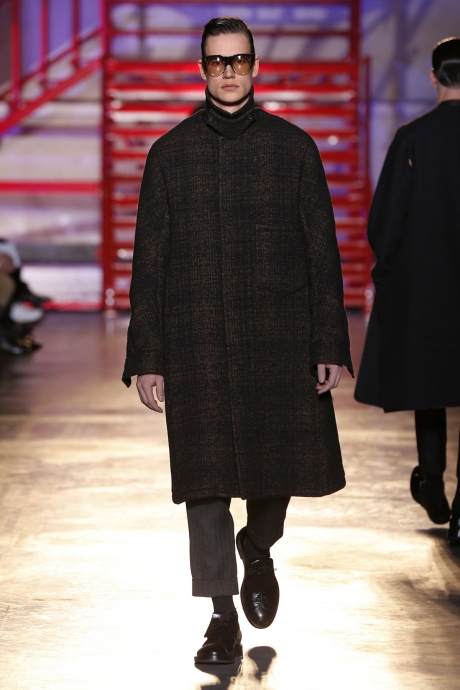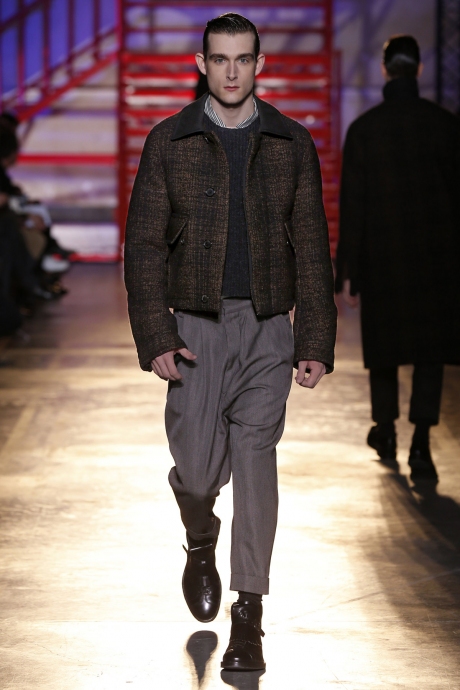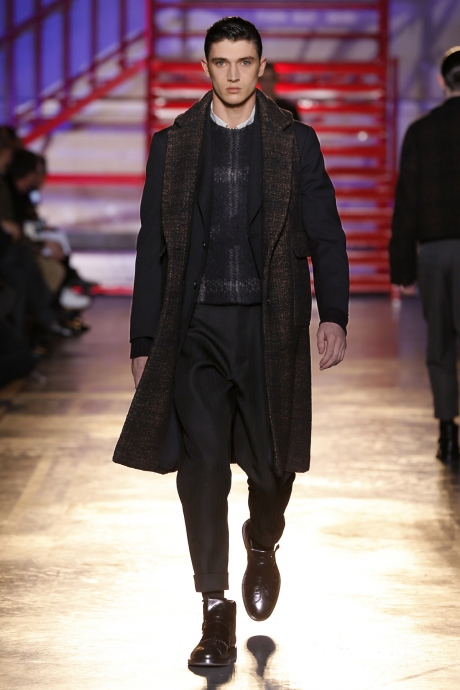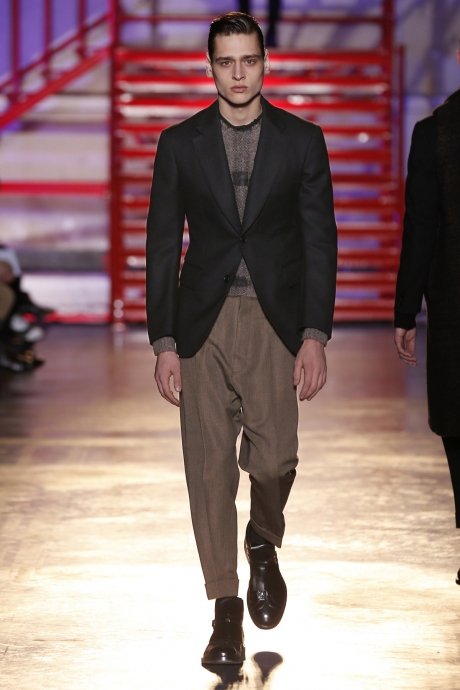 Photos and information:cerruti.com
Added on: 27 November 2014|17:51:26
Hits: 6228
Author: boyana
Category: ,
Tags: Cerruti, menswear, men's suits, jackets, blazers, trousers, pants, collection, autumn, fall, winter, 2014, 2015, checks, pockets, fabrics, lrnght, textiles, sportswear, accessories
Number of comments (0)

Add comment