Menswear: Christian Dior Spring 2015
'Traditions have to be maintained so they can be passed on to future generations. In troubled times like ours, we must maintain these traditions which are our luxury and the flower of our civilisation.' Christian Dior.
"In this collection, the dialogue with Christian Dior himself continues," says Kris Van Assche, Creative Director of Dior Homme. "I was very inspired by a letter written by Mr Dior in the Fifties that I found in the archive; in it he talks about how vital it is to maintain traditions. I too feel very strongly about this and the text elements in the collection are taken directly from the letter. I wanted a sense of renewal and an idea of Christian Dior's artistic milieu to come through as well as his love of formality and tradition – here the bourgeois meets the artist, but very much in the present day. There is still the idea of the individual and human in this collection, together with the release and relaxation of getting away from it all, from the city to the sea."
Here, the nautical is subverted and encompassed, its colouring borrowed for the bold graphic thrust of the collection, its detailing revealed as strange and dynamic, its materials made luxurious. The handwritten and hand drawn sensibility of broken and bold graphic lines – the signifiers of the bohemian artist – bring the collection to a culmination.
The counterpoints of the city and the seaside, the North and the South of France, are presented as a journey from one to the other in the clothing. Starting with the formality of elegant and urbane navy suiting – the clothing of the society gentleman – with a focus on the tuxedo and traditional pinstripe, there is a movement towards the nautical.
Metamorphosing and subverting an idea of traditional pinstripes, the horizontal line begins to take the place of the vertical in the clothing, eventually becoming the hand drawn heart at the end. Silhouettes are layered with contrasting graphics, where bold linear patterns predominate. Striped knit vests and t-shirts are idiosyncratically layered over Dior 'signature' shirting – becoming a new form of three piece suit – the handwritten pattern eventually finding its way onto jackets, trousers and bags. A strong sense of colour, particularly navy blue, bright yellow and vivid red, is contrasted against white, neutral grey and light denim.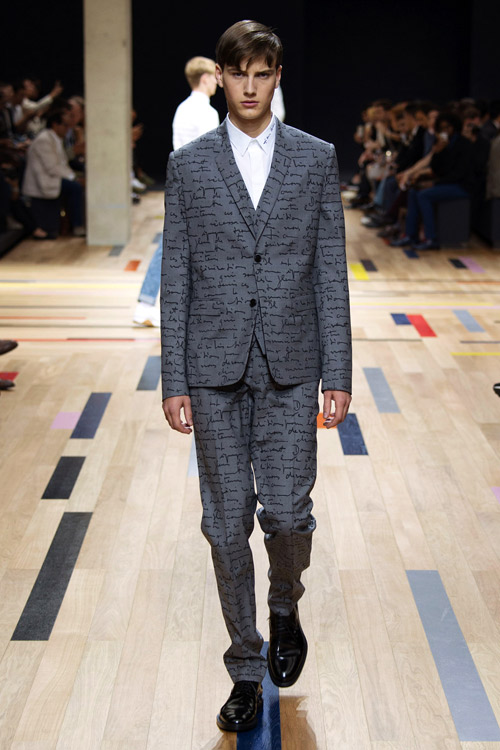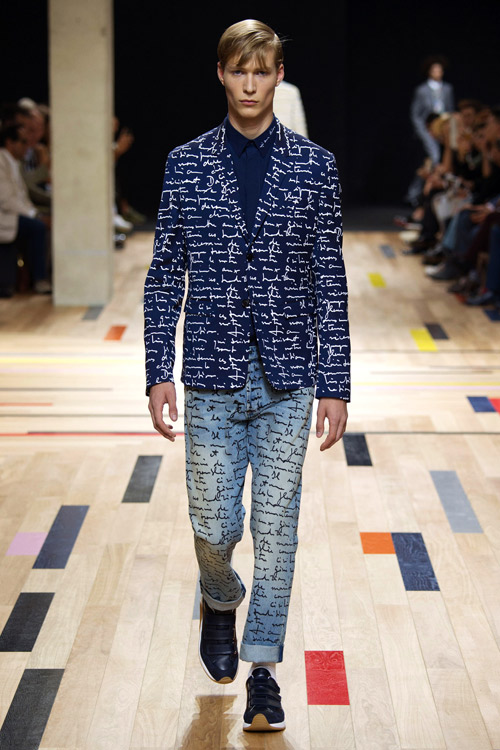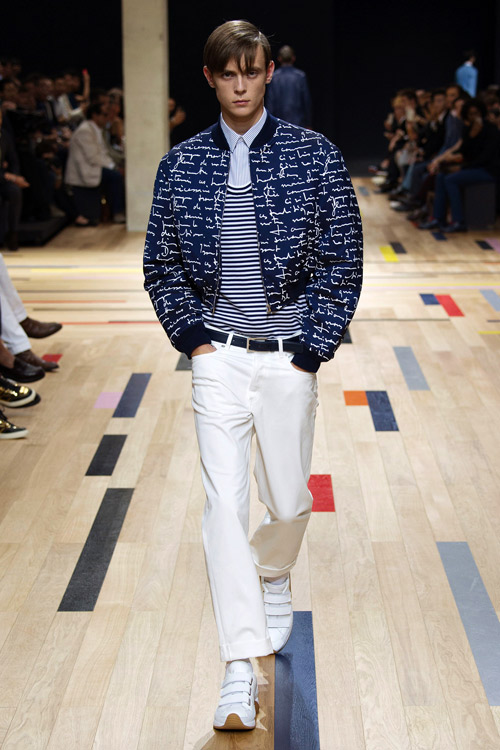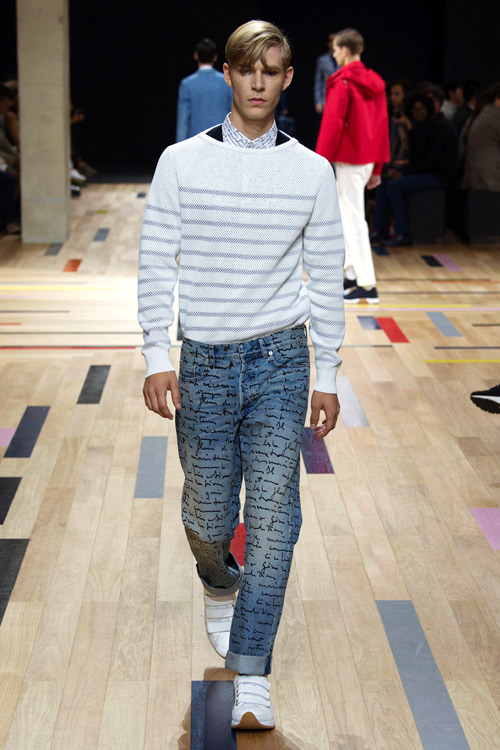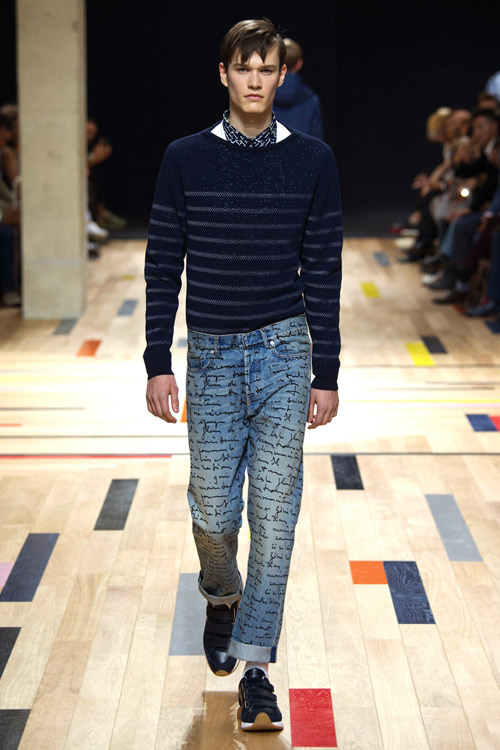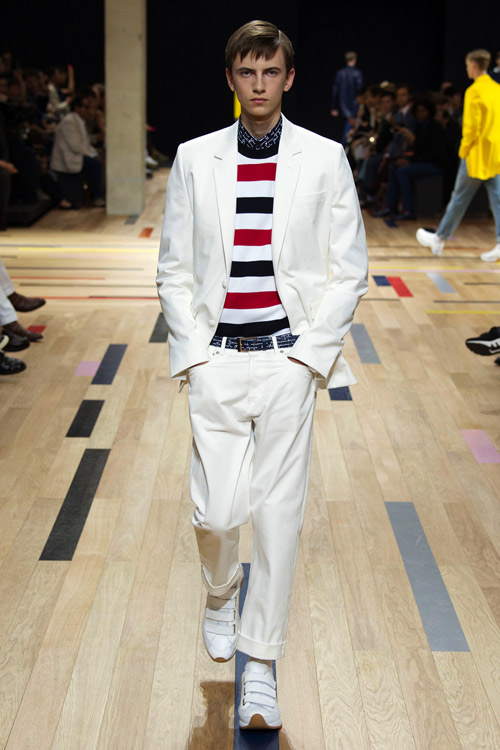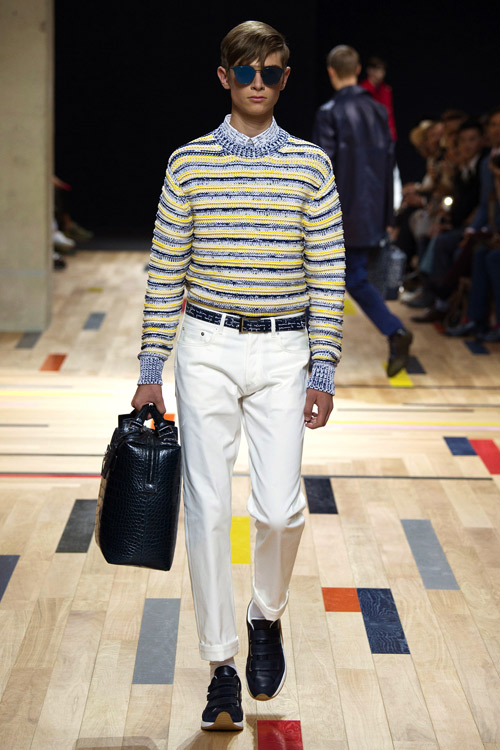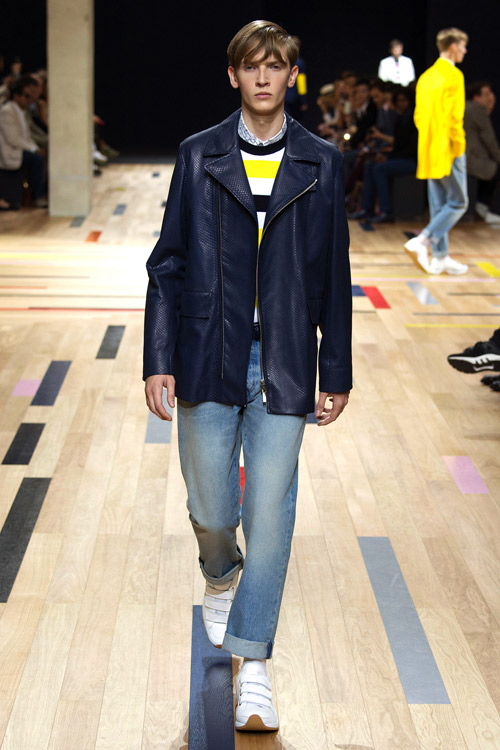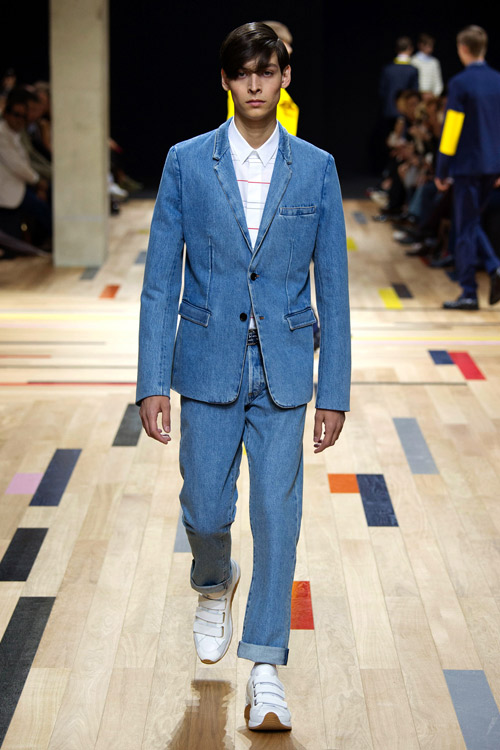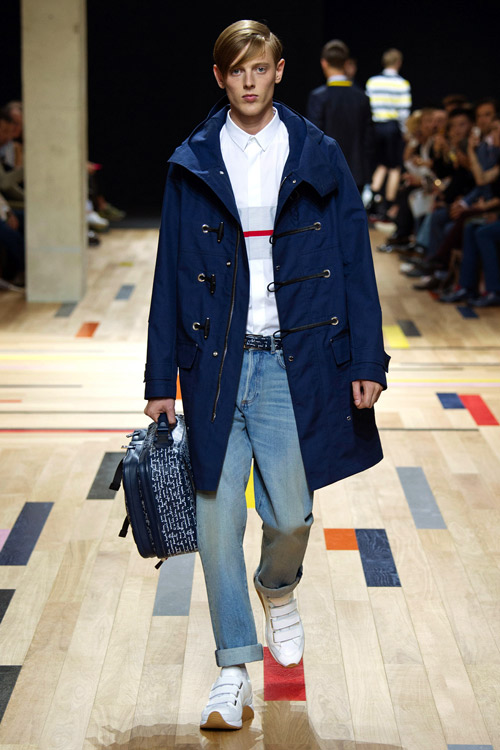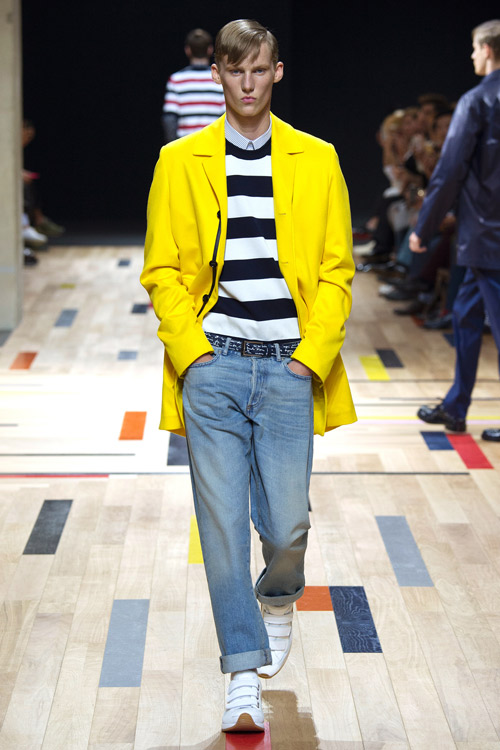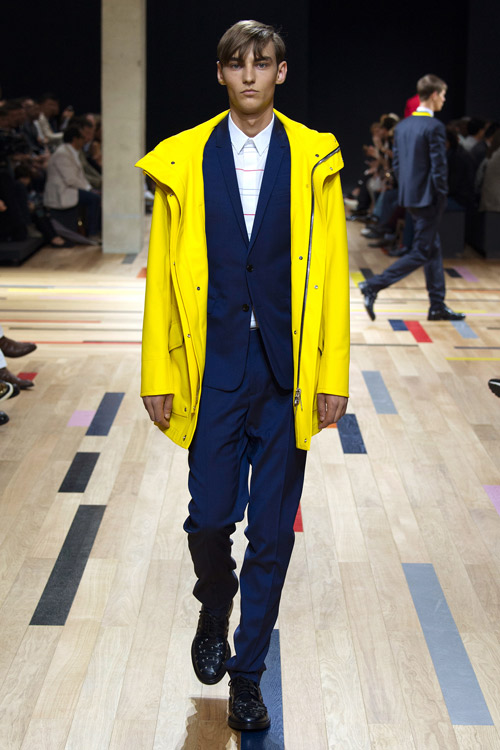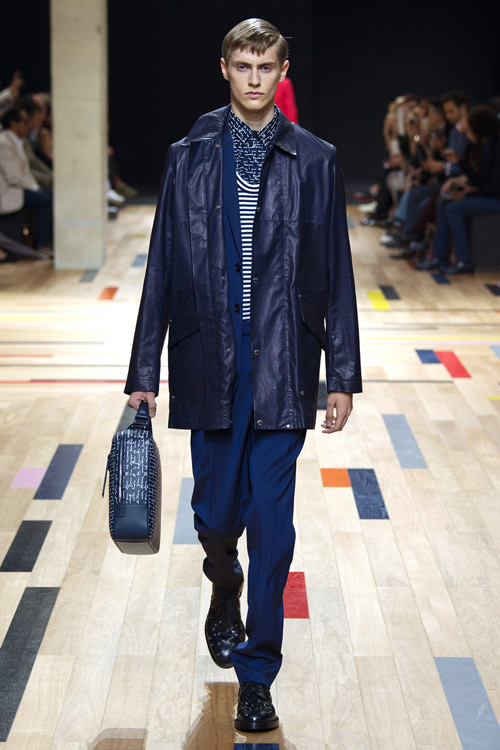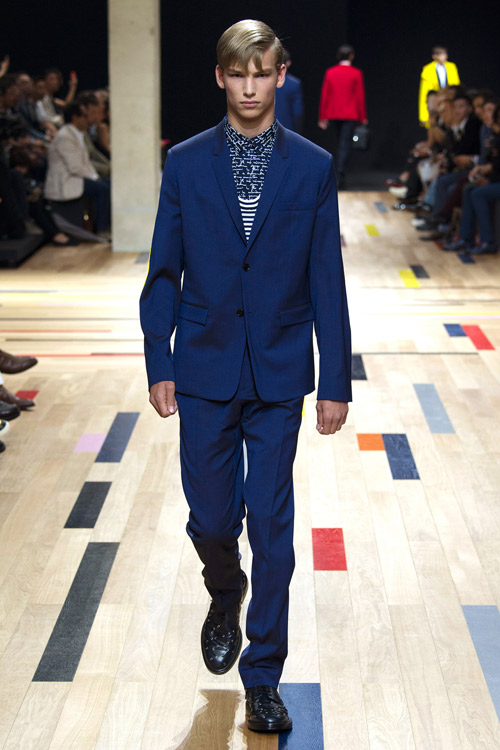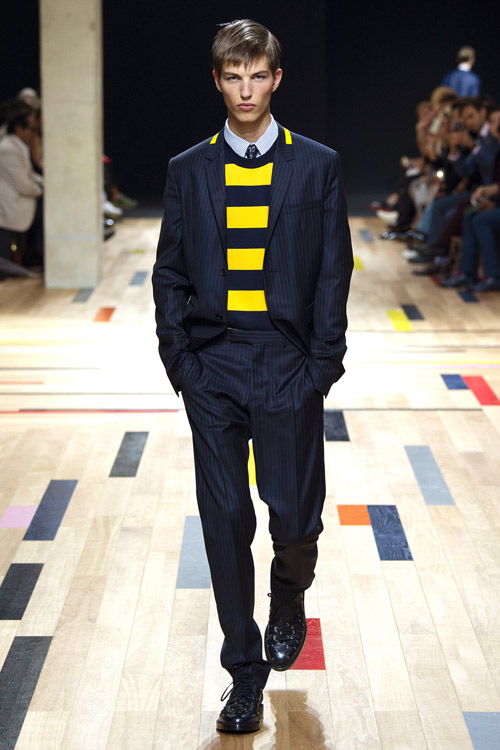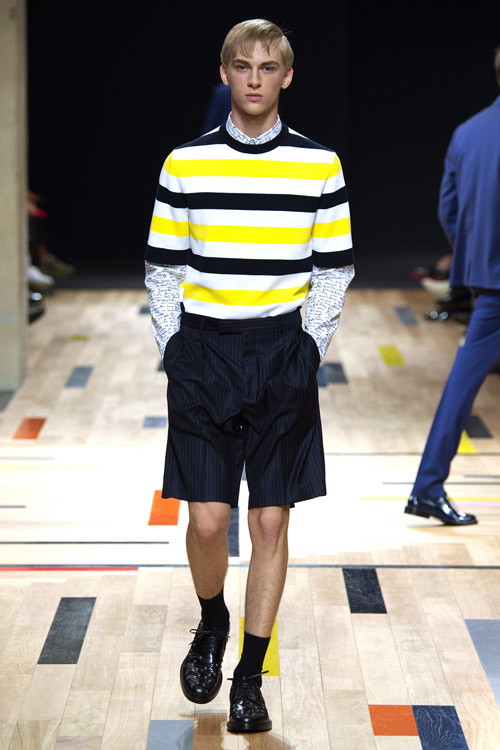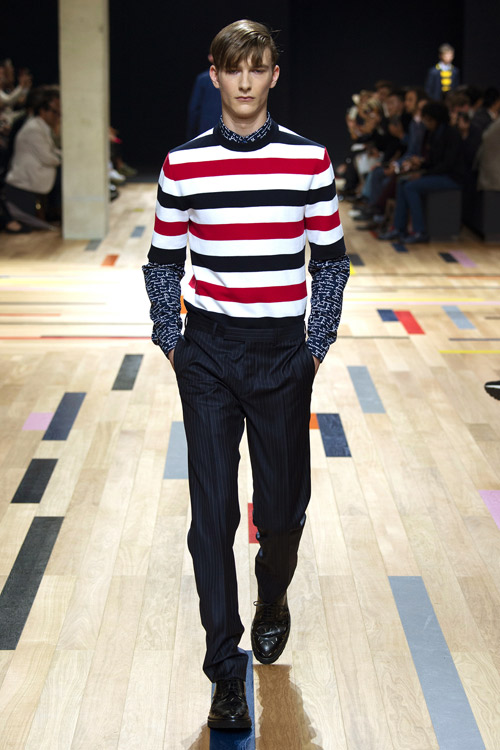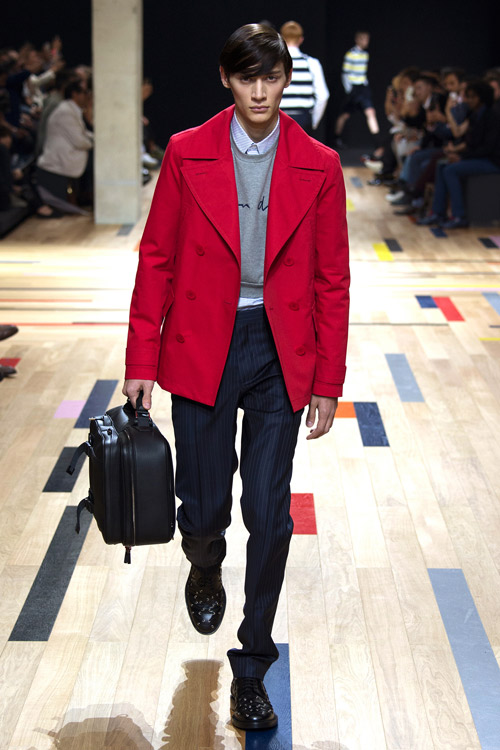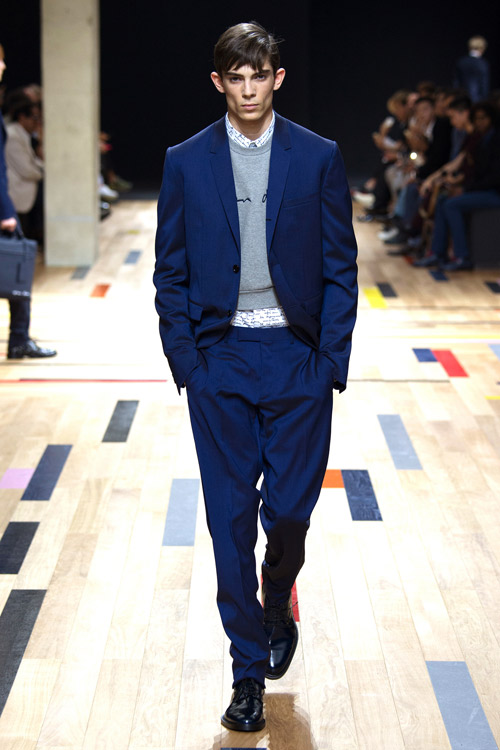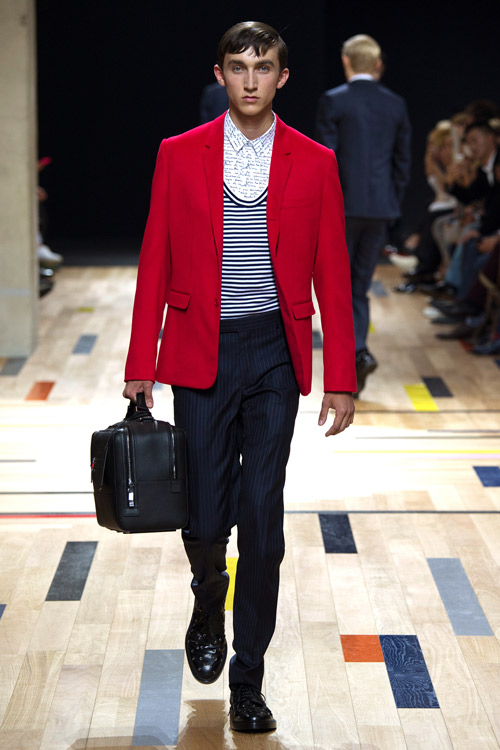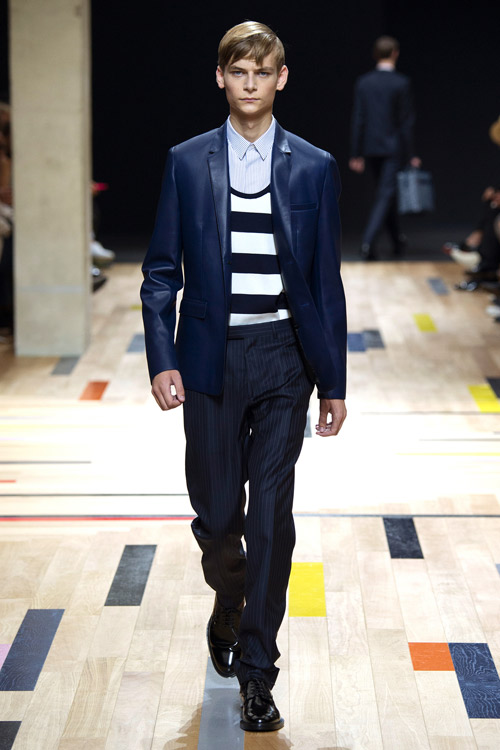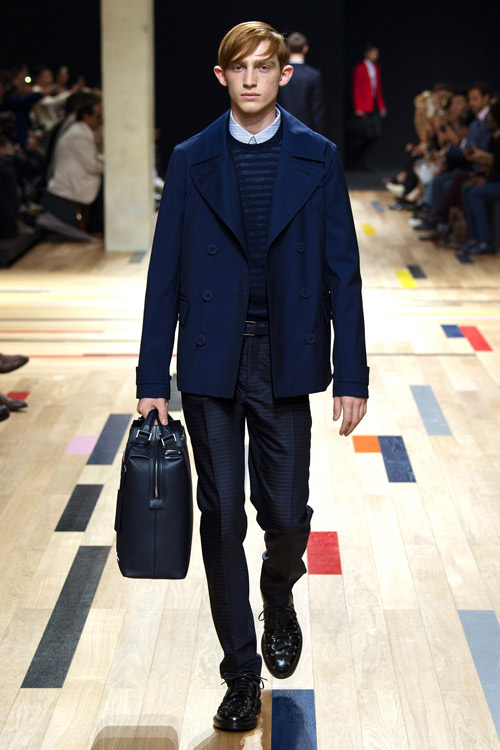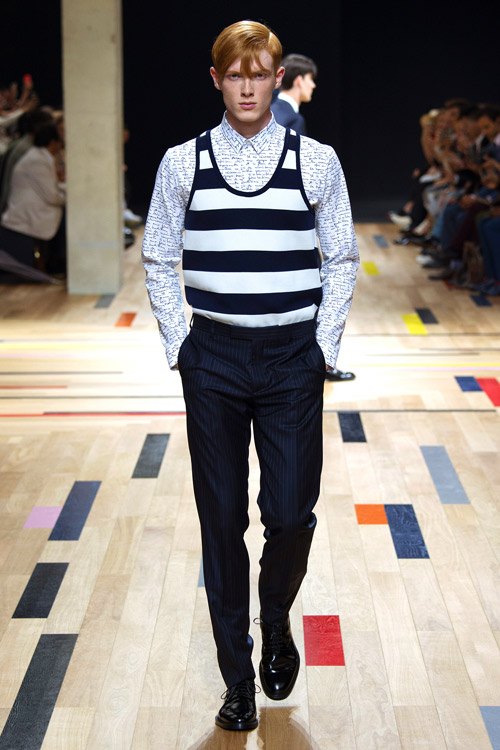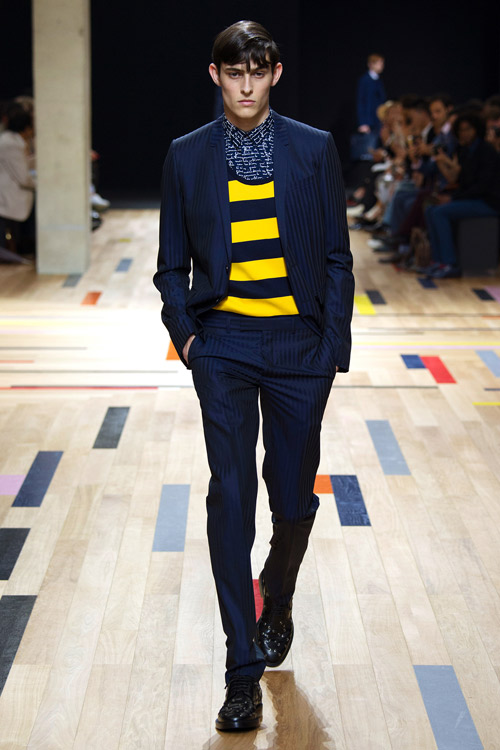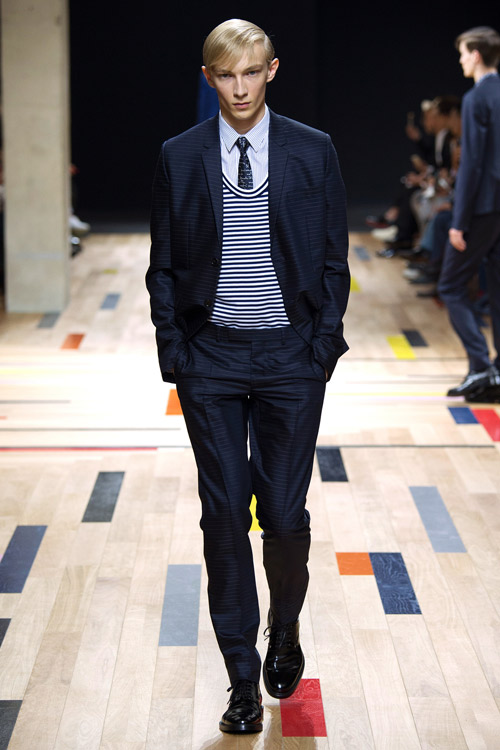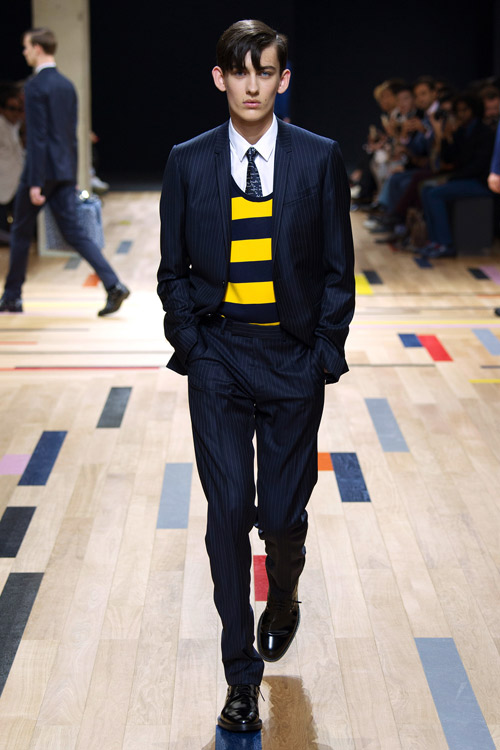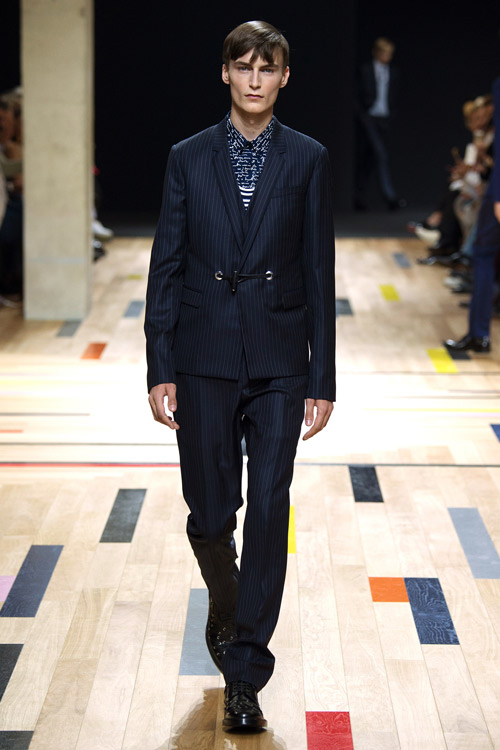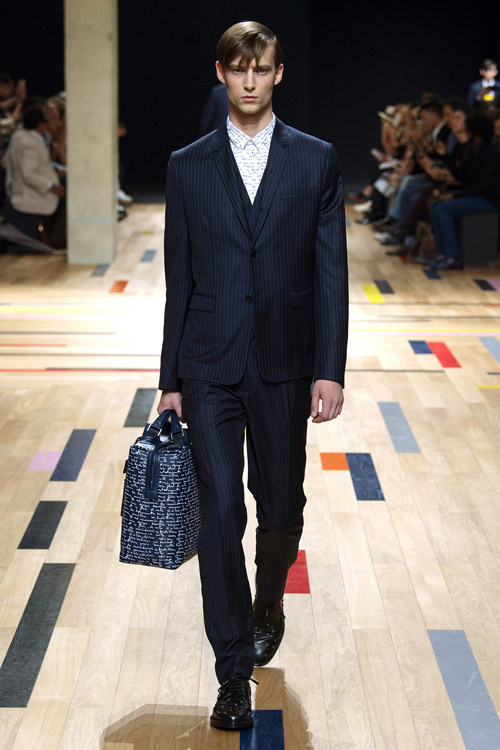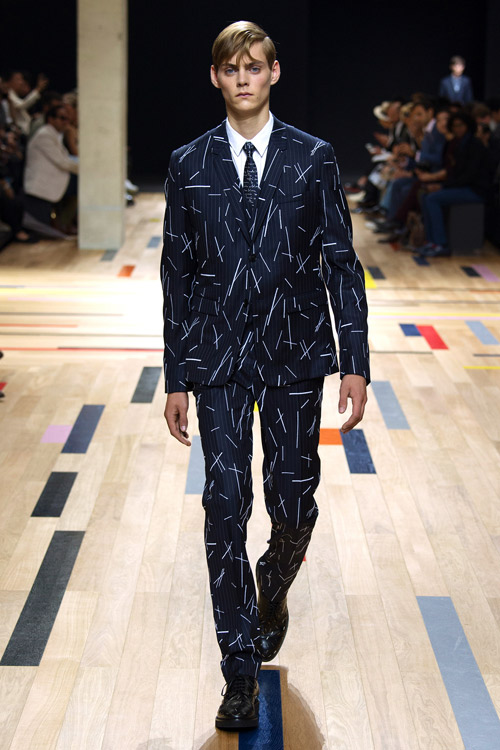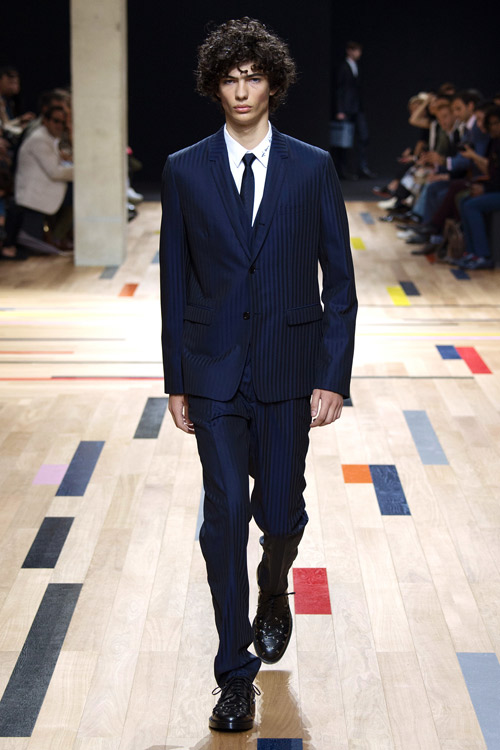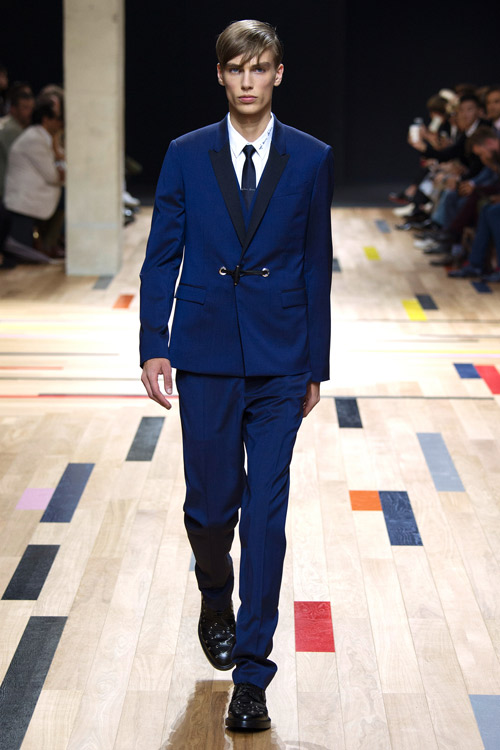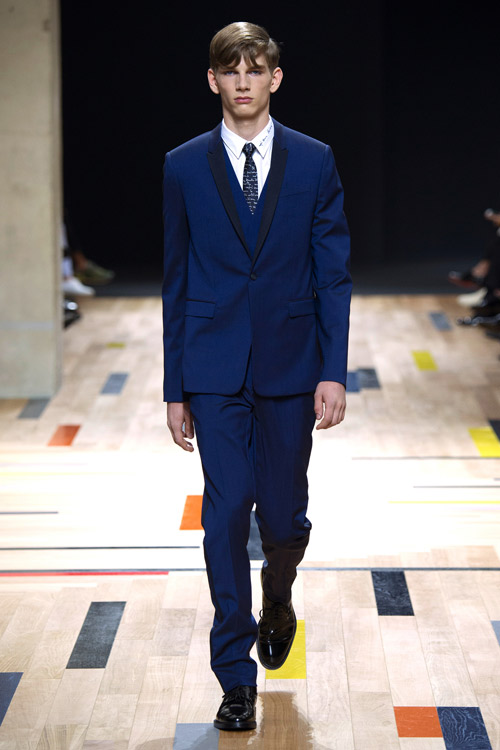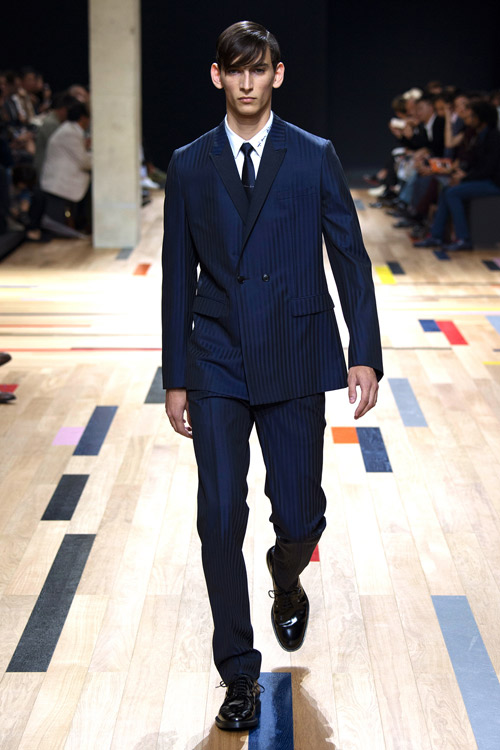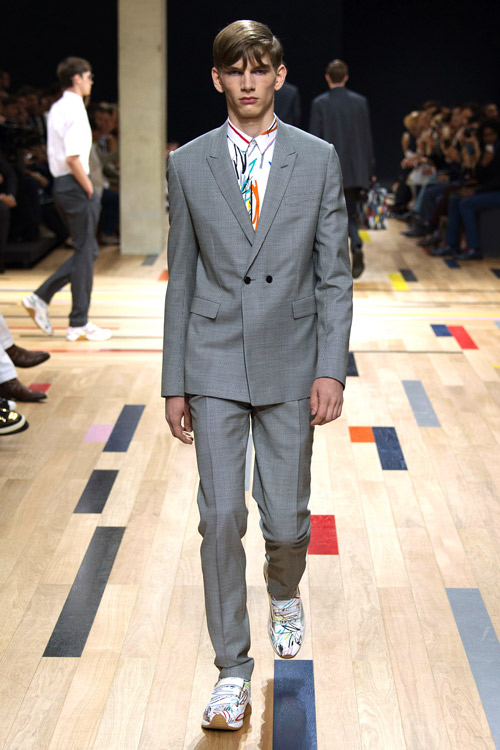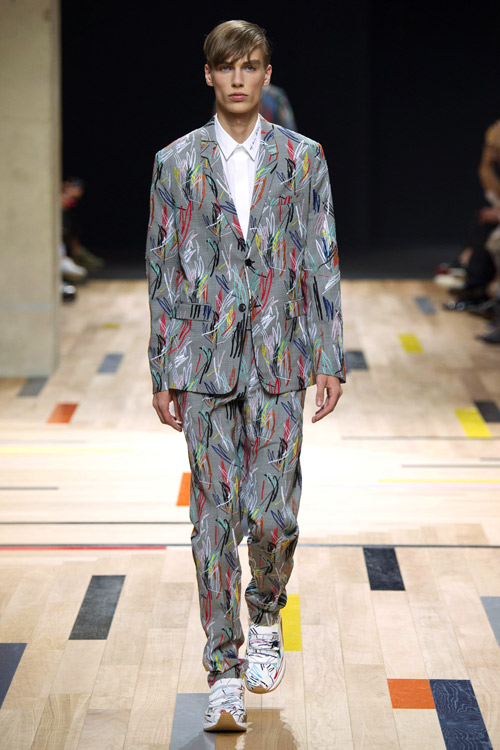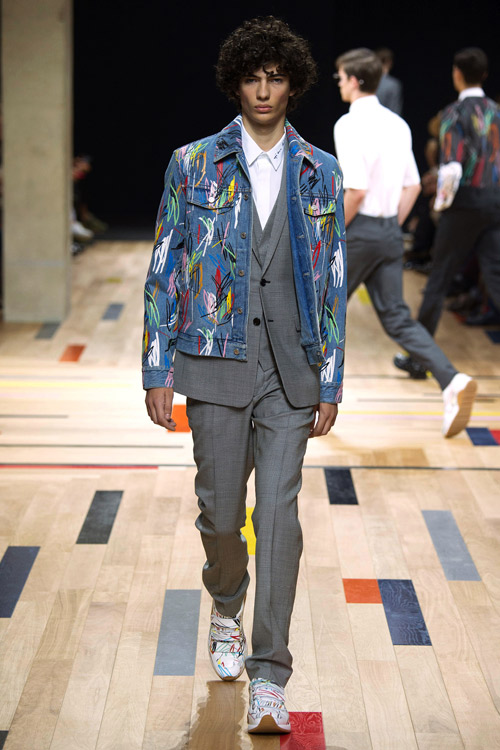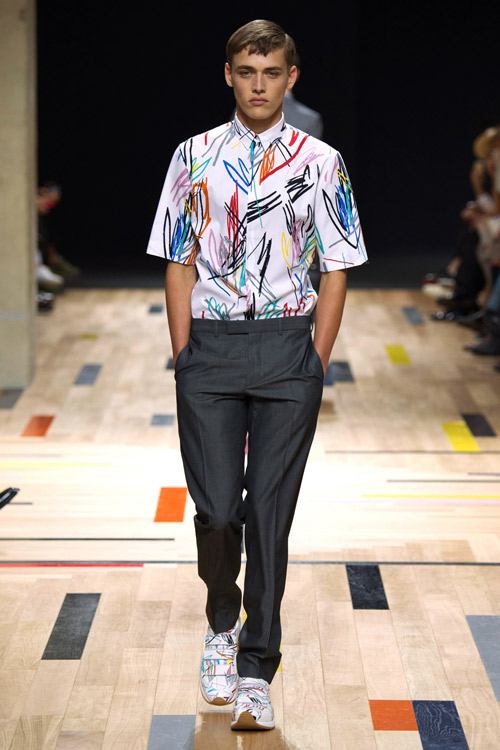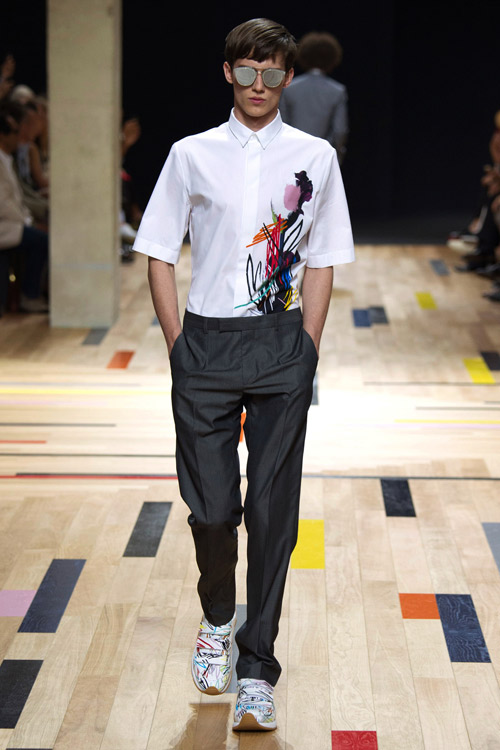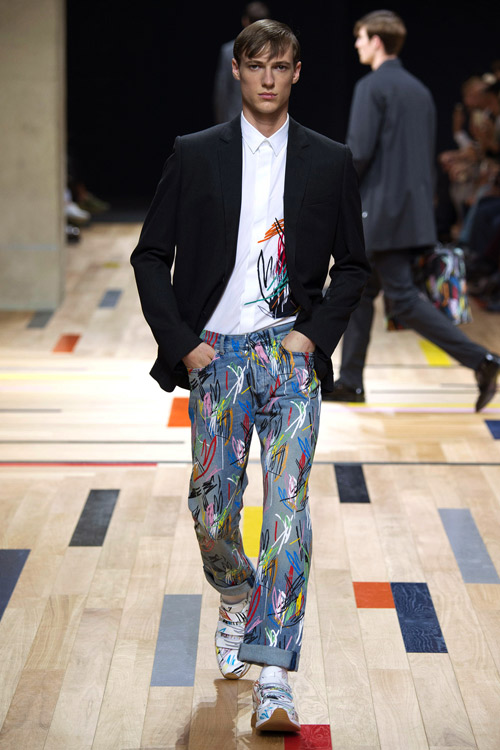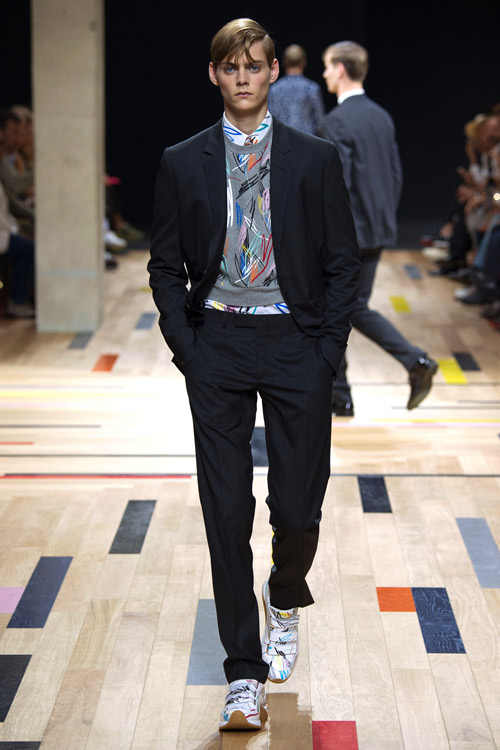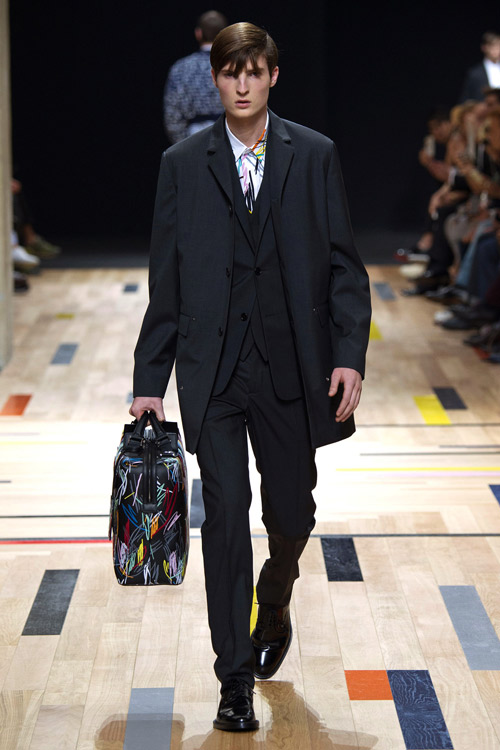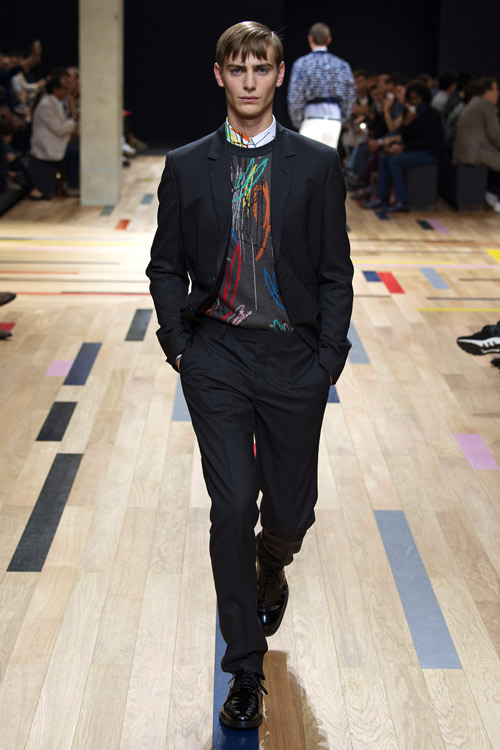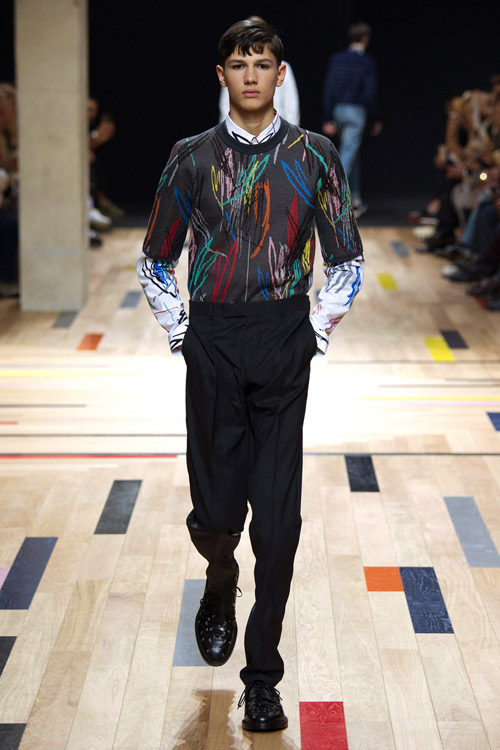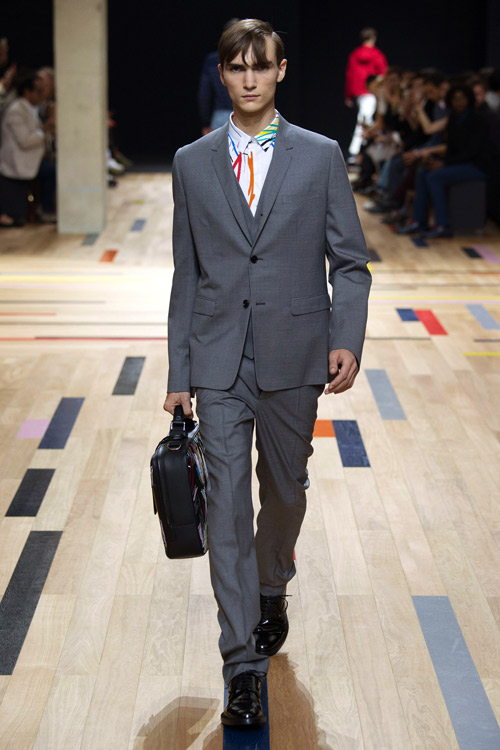 Photos and information: dior.com
Added on: 28 November 2014|16:59:37
Hits: 14673
Author: boyana
Category: ,
Tags: Christian Dior, collection, menswear, denim, jackets, suits, spring, 2015, shirts, pants, trends, colors, fabrics, patterns, bags, accessories
Number of comments (0)

Add comment