A great business opportunity: Become a men's suit agent or reseller
Since many of our readers are young fashion designers, owners of fashion ateliers and fashion entrepreneurs, we would like to present you an opportunity for a new business or a good start of your career.
One of the biggest factories for production of men's suits, Richmart, is building a network of agents and resellers of custom made suits.
The whole idea is based on the production of Fast fashion. The factory offers high quality custom men's suits with a production cycle of only 2 weeks.
This allows consumers to take advantage of current clothing styles at a lower price. They will also get a custom made suit that will fit perfectly.
Over 400 Italian and English fabrics in stock and a variety of Italian linings, buttons and felts guarantee the diversity of the models, which you can't find in an ordinary store.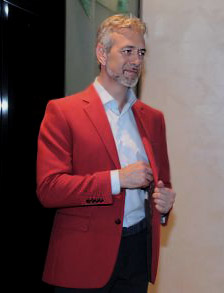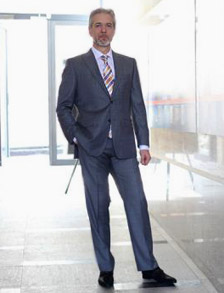 If you love fashion and fashion trends you can become a part of fashion industry as a men's suits agent. Richmart is looking for resellers and agents all over Europe and USA.
The factory is a partner in the International fashion design project Men's Style and will also produce the models of the fashion designers, participants in the project. So, there will be a variety of designer suits to offer. If you have a fashion store or atelier, why not start to offer custom men's suits? The suits are produced from wool fabrics and are suitable for all seasons. A made-to-measure tailor from Richmart will train you for free how to take measures from the customers.

If you are interested to learn more about this opportunity, you can send an email at richmart@bgfashion.net
Added on: 03 December 2014|10:11:24
Hits: 13272
Author: silvia2
Category: ,
Tags: fashion, design, project, designers, international, Men's Style, agent, reseller, men's suit, made-to-measure
Number of comments (0)

Add comment